COVID-19 An update message from Wayne De Leeuw, Dorothy House CEO
We are at our best when we are looking after each other. This is a difficult time of great uncertainty, but it's also an opportunity for our community to shine.
We want to reassure you that Dorothy House will continue to care for our community in a way that protects the health and wellbeing of all our patients, their loved ones, our staff and volunteers. This means we will keep providing essential care but are limiting some of our non-essential services. We are changing how we can play our part in supporting our colleagues in the NHS and you can expect to hear more about this in coming weeks.
This is a time when we must all pull together, and alongside our community, at Dorothy House, we are ready to play our part.
If you are a Dorothy House patient, family member or carer, we will be in touch to discuss your care. If you haven't heard from us yet and would like to talk, please call us on 0345 0130 555.
Patient and family care is at the centre of all we do at the Hospice and all our teams are working tirelessly to support our community. Whether working from home, working in our shops or providing care through the night – we all have a common goal.
We believe that living well is an essential part of palliative care. This has never been more significant than today.
We support some of the most vulnerable in our society, many of whom are already self-isolating. We are looking into ways we can continue to support them without risking their health. For example, we're recording relaxation audio files to help relieve anxiety about the current situation, and we will be using all our channels of communication to stay in touch and provide support.
Many of you are asking how you can best help during this difficult time, for which we are so grateful. We will be formulating a plan to utilise these kind offers, and will update you as soon as possible. We urge you to look after your families first, but any donations you can spare – particularly regular ones – would be gratefully received.
But perhaps more importantly, we cannot overemphasise how important it is that you do your bit to help slow the spread of coronavirus. That means following government advice, maintaining high levels of hygiene and regular handwashing. By reducing the rate at which the virus spreads, you are helping care services – including Dorothy House – take better care of those who become unwell.
Thank you for reading this. We will keep posting updates as the situation evolves. In the meantime, let's look after each other in whatever way we can. We are better together, even when we need to keep our distance from each other, and we need each other more than ever.
We are so very proud to have you as part of the Dorothy House family.
Wayne De Leeuw
CEO Dorothy House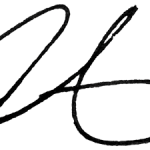 Share this page:
https://www.dorothyhouse.org.uk/?p=68493