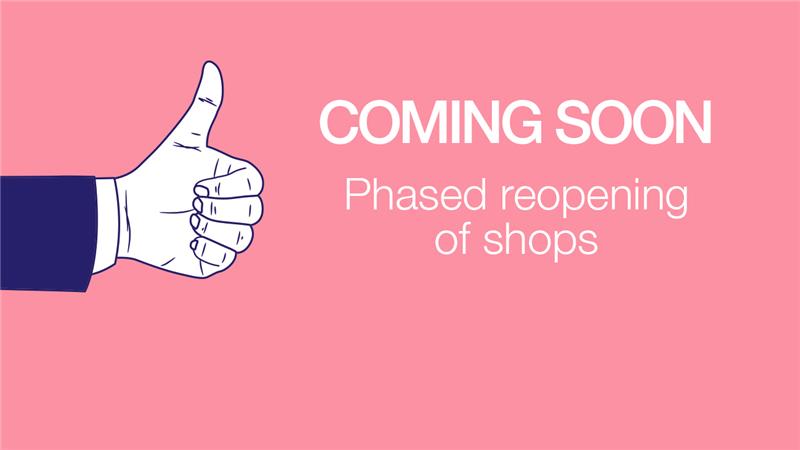 While our high street shops remain closed at the moment, we are looking forward to July when we plan to commence a phased opening of two-four of our shops/
In the coming weeks we will confirm the locations and trading hours for these locations. Additionally, we will share our procedures for keeping safe while visiting our shops so that staff and customers know that they are safe.
Here is a preview of how we are preparing to give you the best shopping experience when we reopen:
Social distancing protocol:
We will carefully limit the number of customers permitted in the store at any one time to allow for appropriate distance in between customers and employees
There will be clear signage and floor decals to help facilitate social distancing
Personal protection for employees, customers and donors:
Hand sanitiser will be available at the till point in each shop
Perspex screens have been installed at the till to protect customers, employees and donors
All donations and returns will be quarantined for 72 hours
We will only take card payments
Increased in-store cleaning:
The frequency and rigour of our store cleaning will both increase – particularly around high-frequency touchpoints such as tills and door handles
Our teams are looking forward to welcoming you back to our shops very soon!
Share this page:
https://www.dorothyhouse.org.uk/?p=69618