Trustees' Week runs from the 1-5 November 2021 and is a time where we celebrate the incredible work our trustees do to support our charity. In the UK, there are over 1 million trustees, and at Dorothy House, we're lucky to have 11 on our board. Coming from a variety of different backgrounds and experiences, every member plays a role in helping us to provide our vital care within the local community.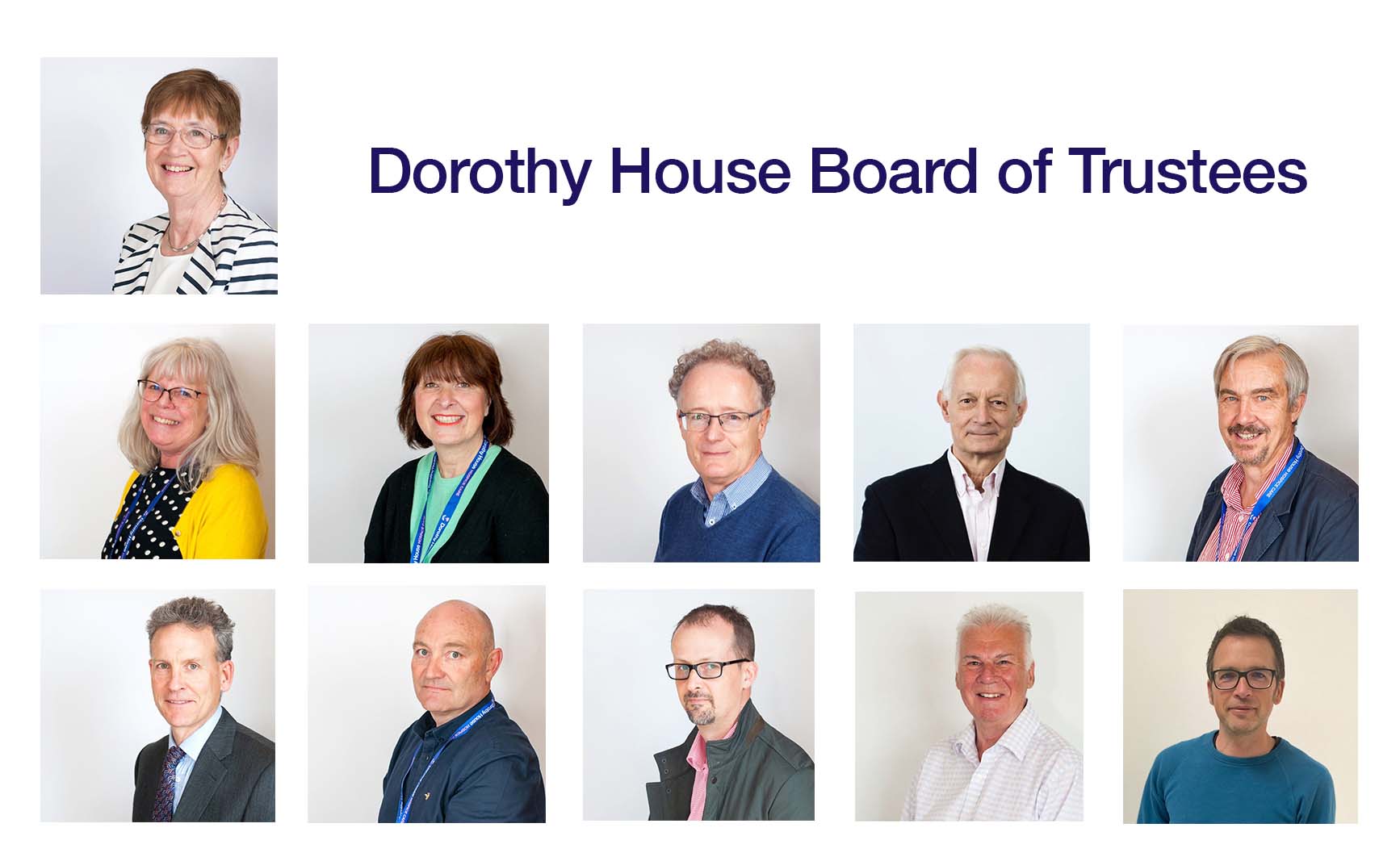 In honour of Trustees' Week 2021, we'd like to share a special message from our Chair of Trustees, Kate Tompkins. 
"Dorothy House continues to reach out to everyone who needs palliative and end of life care, and for the last 10 years as a Trustee and as Chair, it has been my great privilege to be part of an amazing team of staff and volunteers.

As Chair I work closely with Wayne and the Executive Team, but Covid restrictions aside, the joy comes from talking with patients, families, staff and volunteers across our 700 square miles and hearing about their challenges , successes and special memories.

My special thanks this week go to my fellow Trustees. As volunteers, they bring a huge range of skills, knowledge and connections to the work of Dorothy House and never say no. Instead, they say "how can we help?"

To everyone at Dorothy House – a huge thank you for all that you do and all you continue to achieve, despite the ongoing challenges and impact of Covid-19."
From everyone here at Dorothy House, we send a huge thank you to our Board of Trustees! Without their support, we wouldn't be able to do the work we do for our patients and their families.