Denise Moorhouse, Interim Director of Nursing & Therapies at Dorothy House, oversees the work of our Nurse Specialists
I worked at Dorothy House in 1998 and experienced the move from Bloomfield Road to Winsley. Time has definitely moved on since those days and the hospice sector, both locally and nationally, has seen a rise in the number of people requiring specialist palliative care. At Dorothy House, we have responded to the demands over the years and changed the way we plan and deliver services.
Since returning to Dorothy House in January I have had the pleasure of getting to know the Nurse Specialist (NS) Team. The NS Team has always been an integral part of the care that we provide to patients in the community, but over the years the size of team has grown and is now 25 strong.
While many aspects of what nurses do is generally very visible to the public, there is an army of nurses who work quietly 'under the radar' visiting people who are not well enough to access care in more familiar clinical venues. The Nurse Specialists form part of this hidden army who visit patients in their own home every day.
The Team provide crucial support to people in the community (patients, families and carers) who have been diagnosed with a palliative care need or who are dying at home. They are a vital part of Dorothy House and an important part of our strategy; to be able to support more people in the future. We know from national trends and from talking to people in our local communities that most of us, when the times comes, want to be cared for at home with specialist support rather than admitted to a busy acute hospital in our final days. The NSs are key to making sure that, wherever possible, people experience a good death and that they are supported in their preferred place, which in most cases, is in a community setting – home, community hospital or hospice.
The role of a Nurse Specialist requires the ability to respond to very complex situations which is why it's important that we recruit nurses with the right experience, characteristics and resilience. While we know the NSs offer a fantastic service we are always looking at how we can improve, which is why we are planning further training and increasing the skills for the Team. We are working towards training all NSs in becoming non-medical prescribers; this will allow the team to be able to prescribe medication, becoming more dynamic, improving the level of responsiveness and helping us to work even closer with GPs.
We have a very multi-disciplinary approach to our care. We tailor care to individuals and work with teams across the Hospice and, despite working pre-dominantly in the community, the team are also fully integrated into the other clinical areas of the Hospice. A Nurse Specialist is always present in the Clinical Coordination Centre – answering calls from clinicians, patients, families and carers – offering them very specialist advice and support.
For those of you that have experienced care from a NS, you may have been offered the opportunity to join in on many group activities – Coffee Club, Sewing Bee, etc. This is because the evidence that is available demonstrates how important physical and psychological wellbeing is during the various stages of illness and these peer support groups nurture this. The NSs also have good local knowledge of activities available in the localities that they work so they can help people to find support near to where patients, families and carers live.
We believe in the ability to live well with a life-limiting illness. It is crucial that as a service provider we work in parallel with the NHS, which means that we are continually evolving to adapt to changes in primary care provision. Primary Care Networks (PCNs) are an important part of the NHS Long-Term Plan and is the process of general practices merging together to work at scale.
Since 1 July 2019, most GP practices in England have come together to form around 1,300 geographical networks. We are keen to make sure we have the right teams in place to complement these changes, to hear what we can do to support them in the best way possible.
I am proud, as the Interim Director of Nursing, to lead a team who are ready, able and willing to adapt to the changing world so that excellent care is available to as many people as possible.
Hidden heroes of end of life care
Mark Thomas, a GP from Southbroom Surgery, (Devizes), shares his experience of working with Dorothy House Nurse Specialists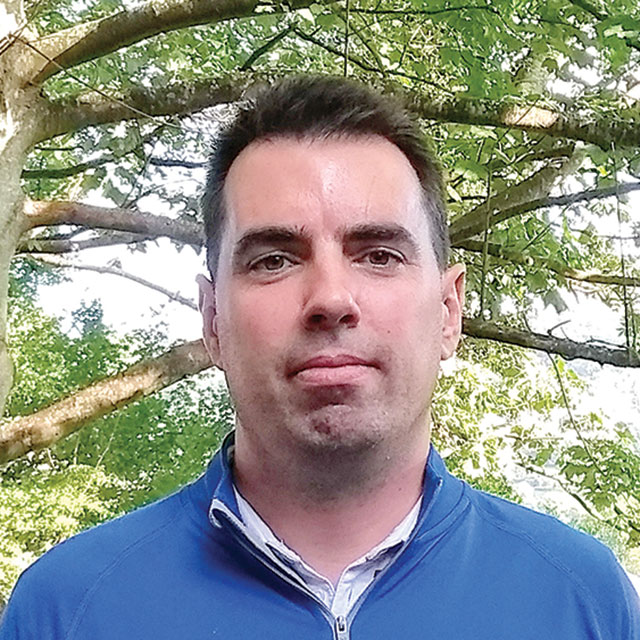 I have a huge amount of respect for the palliative and end of life care provided by the Dorothy House Nurse Specialist teams; the patient support they offer in the local community is second to none.
My experience of working alongside the Hospice's Nurse Specialists has been excellent. They often take a leading role caring for patients living with a life-limiting illness so that the patient may barely need to see a GP in their last few months of life.
The Nurse Specialists liaise closely with our GP and District Nursing team as well as with consultants and oncologists at Salisbury, Great Western and Royal United Hospital to keep everyone well informed on all elements of the patient's care. They certainly deserve more recognition as they're the hidden heroes of end of life care.
Share this page:
https://www.dorothyhouse.org.uk/?p=67731