We're inviting you to share with us a piece of your own art or writing that reflects your experiences during the pandemic. It might be something visual – a painting, drawing, sculpture, photograph – or something written – a poem, letter, piece of prose. We want to stress that you don't have to be an artist or a writer – this is about recording and honouring your experiences and reflections.
We'll display the contributions on a dedicated website. Unfortunately, we don't have the facilities to store physical pieces of art or writing, so we ask that you only send a digital image or file to us using the form below.
We hope that there may be a possibility of holding an actual, rather than virtual, exhibition of your work at some time in the future; we will be in touch as this progresses.
The deadline for contributions is June 30 2021
For submission guidelines, please click here
Some examples: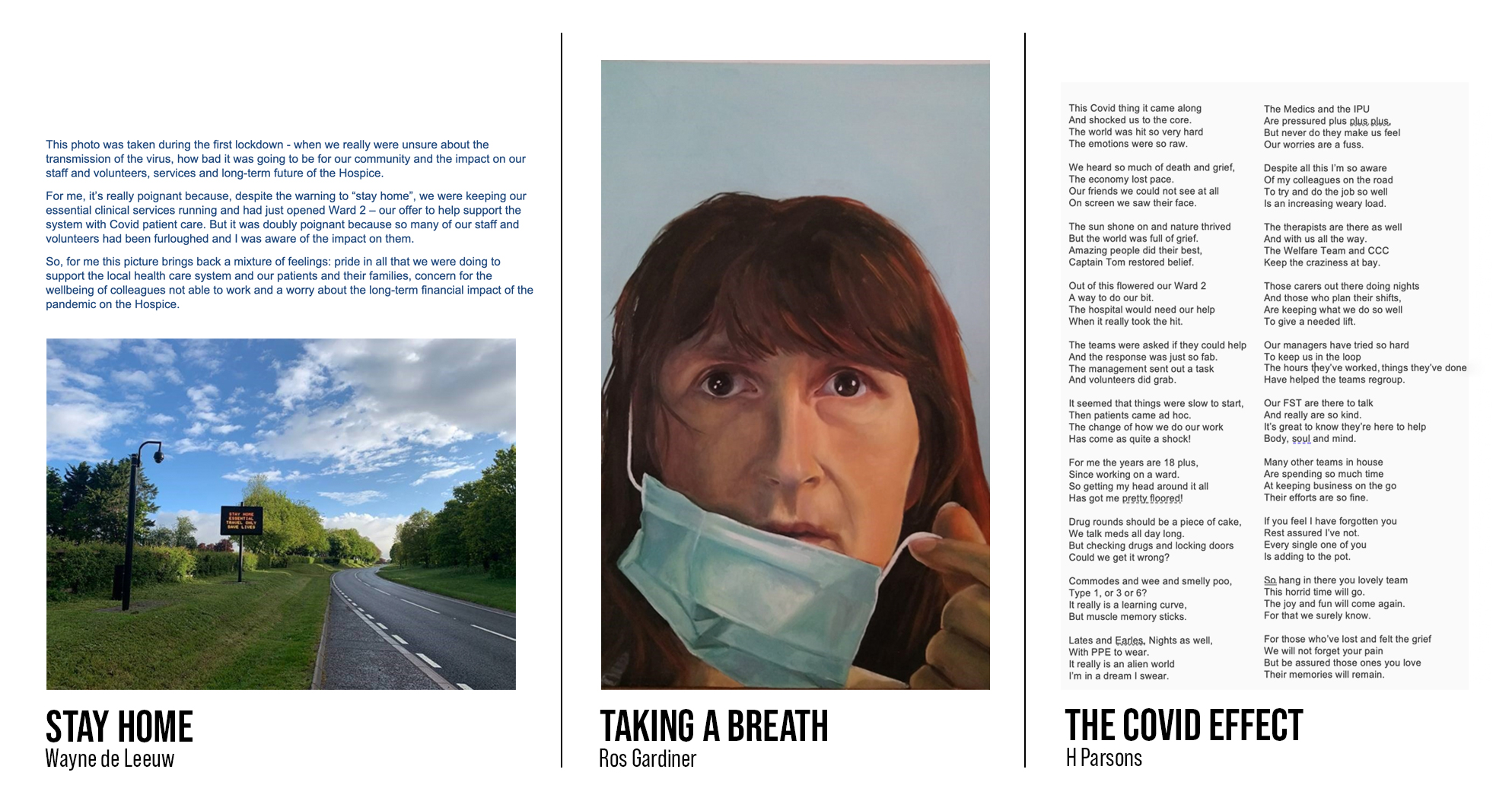 Share your COVID Reflections with us below.
Share Your Covid Reflection
If you'd like to share your Covid Reflection with us, please fill out the form below. You can also share a photo with us too.