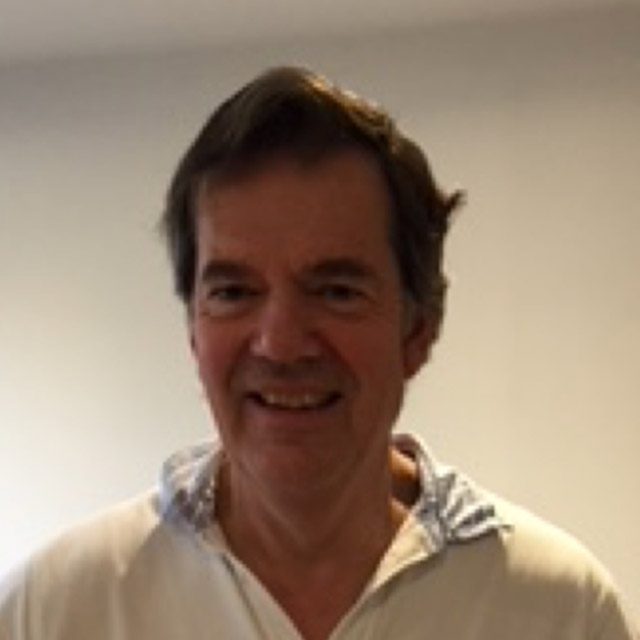 Sir Rupert Dewey
Ambassador
A qualified solicitor for many years specialising in commercial and residential property as well as private client work, I spent 10 years in London working for a large commercial firm before moving to Bath in 1980. More recently, I set up and ran an international trading company specialising in the horticultural sector.  I am a former Trustee of Dorothy House and have been involved in many large fundraising projects over the last 15 years.  I am married with three grown up children and one grandchild.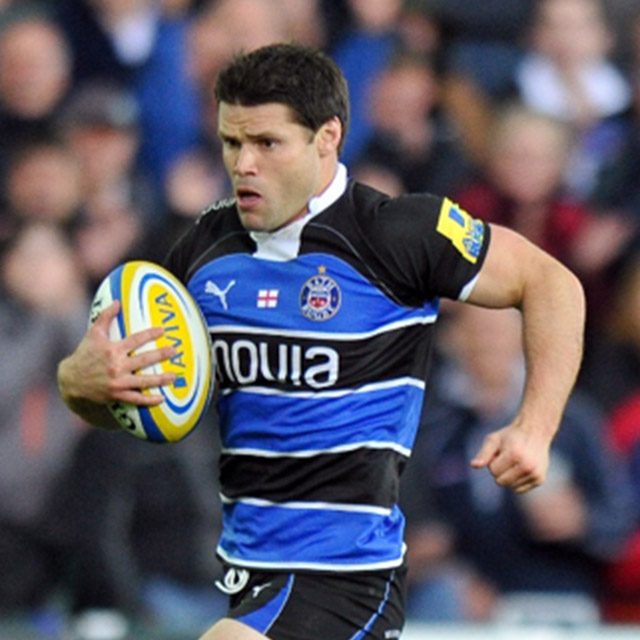 Dan Hipkiss
Ambassador
I played Rugby professionally for Leicester Tigers, Bath and England before retiring through injury in 2013. I'm now a keen cook living in Bath and working as a project manager for a building contractor. My partner and I have a three-year old daughter whose endless energy keeps me fitter than when I was playing rugby.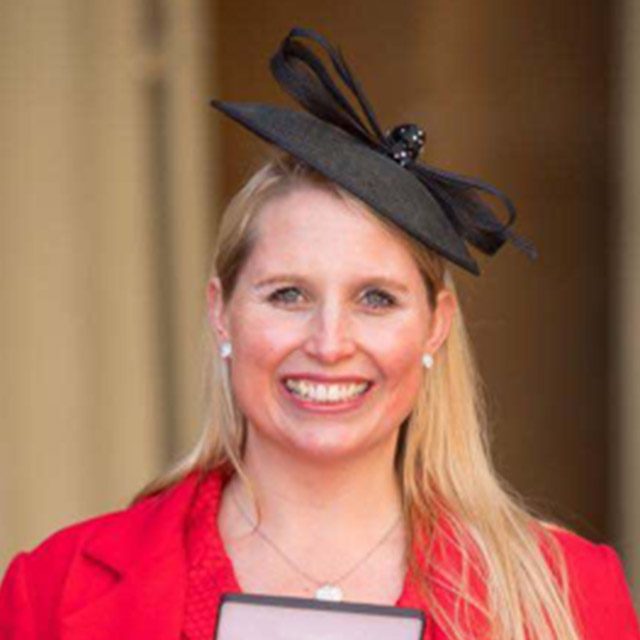 Stephanie Milward MBE
Ambassador
Diagnosed with MS aged 17, I have battled my illness to become a multi-medal winning Paralympian and a World Champion four times over. I featured in the British international team as a non-disabled swimmer breaking the British record for 100m backstroke when I was only 15.  Since my diagnosis, I have overcome many obstacles to rise to the very top of my sport. Winning four silvers and a bronze at London 2012 games, I went on to excel in Rio 2016 achieving gold, silver and bronze medals. I am passionate about helping people achieve their dreams and I visit many schools and organisations telling my story and inspiring others to strive every day. My achievements were recognised when I was made an MBE in 2016.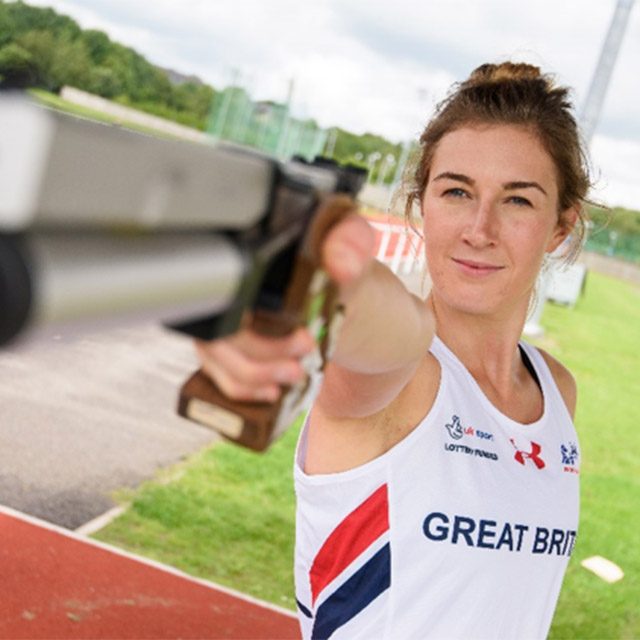 Jo Muir
Ambassador
I became Dorothy House's first sporting Ambassador in 2017 and have enjoyed visiting patients and promoting the charity to other young people in the area. Originally from Castle Douglas in the South West of Scotland, I moved down to Bath in 2012 to pursue my dream of becoming a full time Modern Pentathlete and to study at the university. Modern Pentathlon is an Olympic sport combining five separate disciplines: swimming, fencing, horse riding, running and shooting. While combining my studies and sport, I graduated with a BSc degree in Sports Performance in 2015. Since then I have been training full time while competing all over the World, representing Great Britain. Last year, I had my best World Cup finish coming 10th and also won a silver medal in the Mixed Relay at the second World Cup in Egypt. My long term goal is to work towards selection and compete in the future Olympic events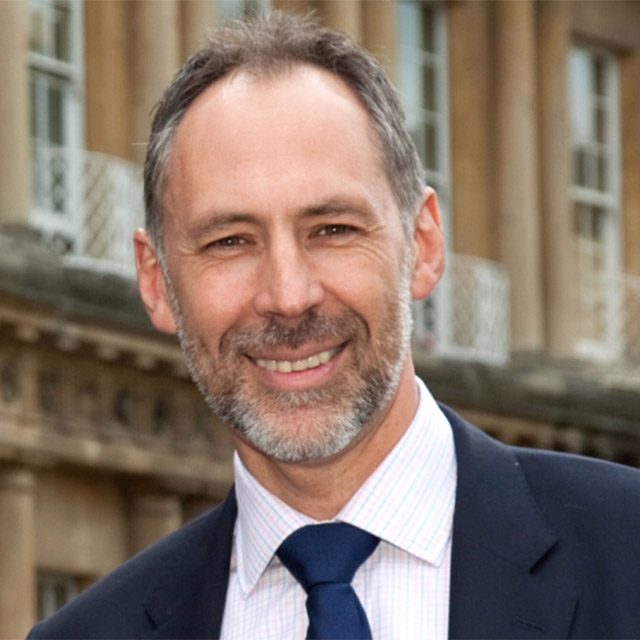 Alan Phillips
Ambassador
Having completed my A Levels at Millfield School, I started a career in professional cricket with Somerset CCC and represented England at U19 level. Stress fractures in my lower back cut short my career so I re-trained into financial services which eventually led to founding the Fidelius Group based in Bath, Exeter, Cheltenham and London. I now provide business advice and investment to growing local businesses and recently founded Paragon Structures which builds modern, environmentally friendly and cost effective sports facilities. Amanda Chester, my beautiful wife and fantastic mother to our three children passed away at Dorothy House in 2015 having been diagnosed with endometrial cancer.  She often referred to the nurses as Earth Angels. With our children Oscar, Scarlett and Sebastian, we work together to raise funds and awareness of the great care Dorothy House delivers every day. I am passionate about nutrition and exercise and their beneficial effects on physical and mental health. I love to travel especially with a bike, golf clubs, skis or yoga mat and hope one day to be a competent guitarist.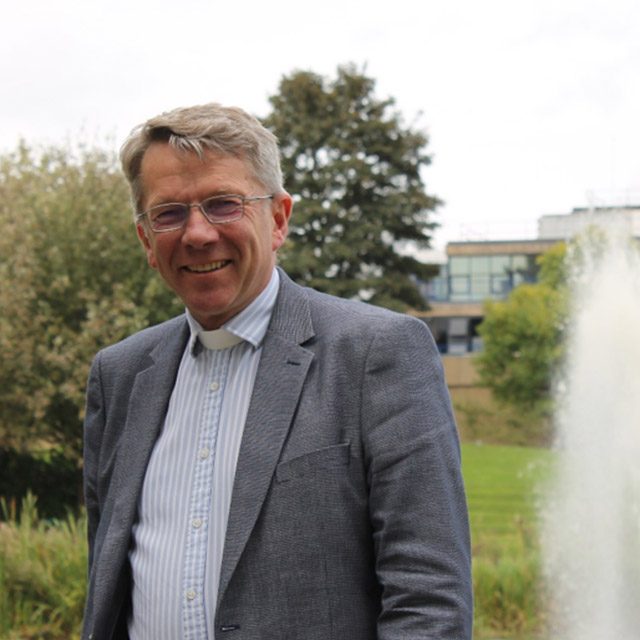 Reverend Nigel Rawlinson
Ambassador
I qualified in medicine from Cambridge (Emmanuel College and Addenbrokes Hospital) in 1980.  After a career in surgery, research (which failed) and then A&E (Consultant in Emergency Medicine, BRI), I moved into palliative care as a junior doctor in 2008. I worked in Dorothy House. I returned to the Christian faith in 1980 (aged 30), and some years later started a four-year theological training to be ordained, and to work as a self-supporting minister. This gave a fascinating insight into the spiritual needs of many people in everyday life. Dorothy House provides spiritual care in an excellent way – reaching to all – patients, relatives and staff – inclusively. I am non-denominational and found my ministry on unity, compassion and prayer. I moved into full time ministry (leaving Dorothy House) in 2016. I am delighted to keep my links with the hospice as an Ambassador. I am married to Pat, and have two grown up daughters, one son-in law and one grandson.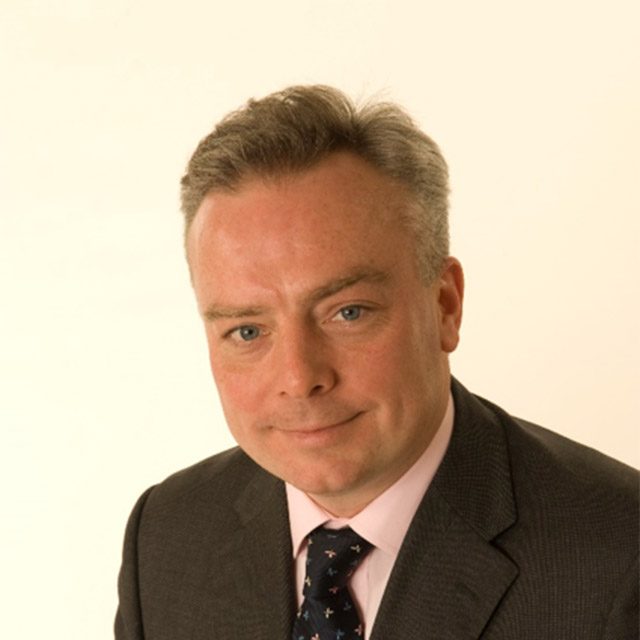 Andrew Roberts
Ambassador
I moved into central Bath from the Mendips two years ago with my wife, two teenage sons and a Labrador. I run two consultancy businesses which specialise in business advice to the legal sector – a market I have worked in for over 20 years. Outside work, I have season tickets at the Rec, am a vice-president of Frome RFC and have managed a number of charitable projects. Notably, I organised the fundraising, design and construction of a new nursery school in Mells, where I used to live, as well as chairing the local Cub and Scout group there for many years.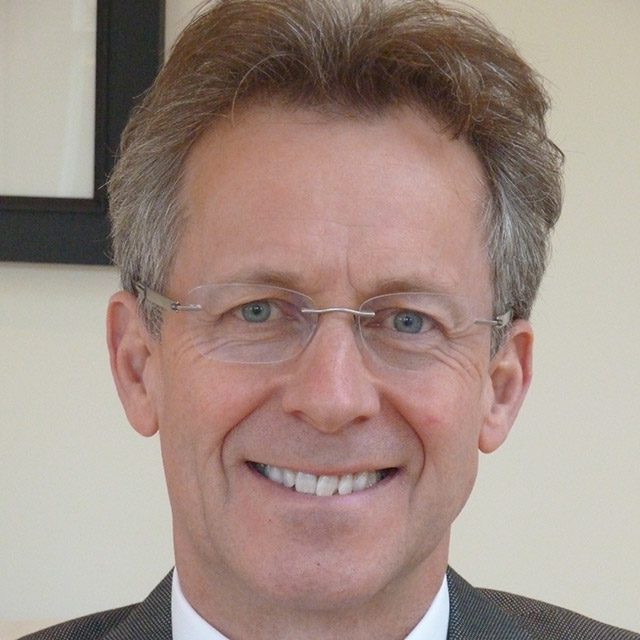 Garry Peagam
Ambassador
I joined Dorothy House as a Trustee and subsequently Treasurer over 10 years ago after my father died of cancer. Through that, my eyes were opened to the fantastic role that Dorothy House plays in our community, being the only provider of palliative care in our area sitting alongside the RUH. Also I very quickly realised that we are massively reliant on both individuals and companies to keep us funded on a continuous basis for everything we do. I have been truly amazed over the years at the progress we have made and how the team never stops looking for ways to reach out to those in the community that need us.
I live in Limpley Stoke with my wife, our three boys having now flown the nest. I have more than 30 years' experience at senior board level, particularly within the renewable energy and service sectors. Though I am now retired, I keep busy with a mixture of non-executive board positions and with cycling, walking and travelling off the beaten track, in between finding time to see our boys up and down the country!