Most of us are familiar with the benefits of regular physical activity and exercise. But today there's increasing awareness of the importance of quality rest and relaxation, being made part of our daily life. Relaxation exercises can be an effective and accessible option to explore. At Dorothy House, we've created a new album of guided relaxation tracks to support this practice.
I work in the Therapies Team at the Hospice where we offer relaxation on a one-to-one or group basis. I recently found some old notes from our COPE group, which includes relaxation as part of learning to live well and manage symptoms. In the course we ask participants what helps them to relax and, for this particular group, the most common answers were watching TV, listening to music/radio, reading and having a glass of wine. Personally, I can also identify with the person who said "nibbling" was a helpful strategy.
As an Occupational Therapist, I support people to engage in activities they find meaningful; some of which may include those in the list above. However, for patients I support at the Hospice, familiar activities may become more challenging, due to symptoms such as fatigue or pain. For others, these activities may no longer offer the same level of relaxation, which further contributes to a higher level of stress or worry, as a result of living with a life-limiting condition.
This is part of the reason why we offer relaxation techniques. For many people we support, this may be the first time they have tried something like this. In the COPE course, we always emphasise that participation is optional, but people rarely choose to sit out. I'm always amazed by how willing people are to try something new, and the response is normally positive. When we asked for feedback, participants scored the relaxation component of the course 9/10. One patient commented, "Could have quite happily fallen asleep; the idea is not new, but I always feel very good afterwards".
While it can be effective to offer relaxation techniques in the Hospice and group settings, our goal is for people to be able to make it part of their daily routine. Providing a way for them to listen to guided relaxation scripts, in a familiar and calm setting where they are warm and comfortable, is ideal.
Several years ago we created our first relaxation CD; it was a great resource for patients and families. In 2020 we started to work on an updated version; a project that has been much delayed due to the pandemic.
However, in the challenging climate that the project has been developed, we've been able to intentionally focus on nurturing. We developed and tested scripts with patients, carers, and our staff on the Inpatient Unit, during the first lockdown. For the album artwork, we facilitated a combined relaxation and art workshop with patients, that was held over Zoom (you can see a sample of one of our patients' creations below!).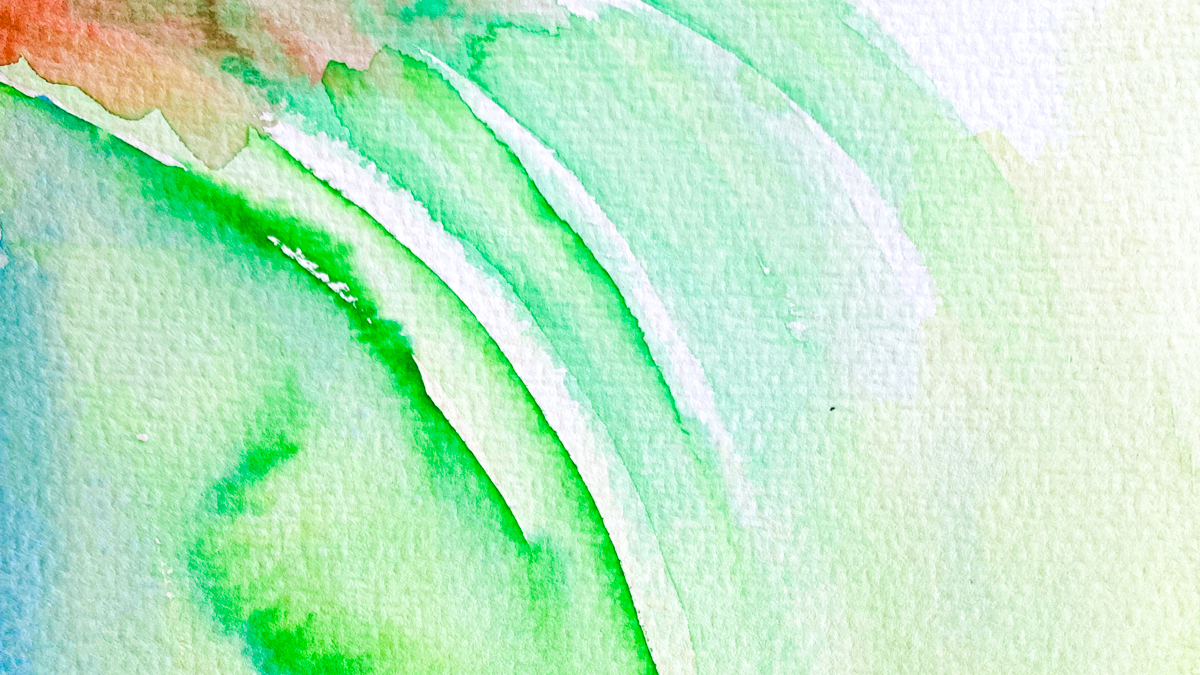 At every phase of development, we included patients and carers, with support from colleagues across the Hospice and partners from other organisations. This included Cooper Hall near Frome, Frome FM and Coventry Building Society in fundraising for the project.
It is with the greatest delight that we now release the new album: Rest and Relax. The guided scripts have been created specifically for the people we support, but we're certain that they will be enjoyed by our whole community. Through both short and long tracks, you can practice relaxation as you focus on breath, relaxing the body and using imagery or visualisation. The final album track is a specially commissioned instrumental piece aimed at facilitating rest and can help one fall off to sleep.
If physical activity is about "doing", then relaxation is about "being". This morning, I had a little time before I needed to start work. It was tempting to run around and clear up the morning family chaos and check off my endless "to do" list. But instead, I chose to spend a few minutes lying down under my blanket, settling my breathing, relaxing my muscles and visualising the precious day ahead. Learning to rest and relax is an essential part of living well, and something for all of us to practice.
by Hanne Peer, Occupational Therapist
The album is available for digital download here. The CD will be available in mid-July by contacting the Therapies Team on 01225 722988.