Dorothy House patient takes on incredible 125-mile canoe challenge
Dorothy House patient takes on incredible 125-mile canoe challenge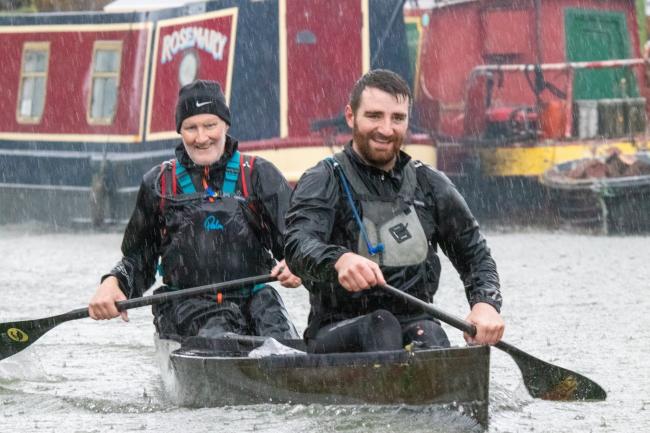 Wiltshire man, Kevin Dobson, a patient of Dorothy House, is training to take part in the gruelling 125-mile Devizes-Westminster (DW) canoe race to raise funds for the Hospice. The race takes place on the river Thames in April 2020 and Kevin hopes he'll be well enough to compete along with his son Edd Dobson. To make the race even more challenging, Kevin is being treated for terminal cancer.
So far Kevin, his family and friends have raised over £6,000 including Gift Aid for Dorothy House on his JustGiving page at https://www.justgiving.com/fundraising/kevin-dobson2.
Kevin and Edd have been training hard for the build up to the Devizes-Westminster race in April , which involves canoeing twice every week at Devizes Canoe Club and a series of four canoe races called the Waterside Series. All of this while Kevin is also undergoing chemotherapy treatment.
On Sunday 16th February, despite the wind and heavy rain of Storm Dennis and the cancellation of the official Waterside A race they'd been training for, Kevin and his son Edd travelled to Newbury to do their own unofficial race. They successfully completed their own race, cheered on by many family, friends and supporters, in two hours and 38 minutes in the driving wind and rain and knocked two minutes off their previous race time.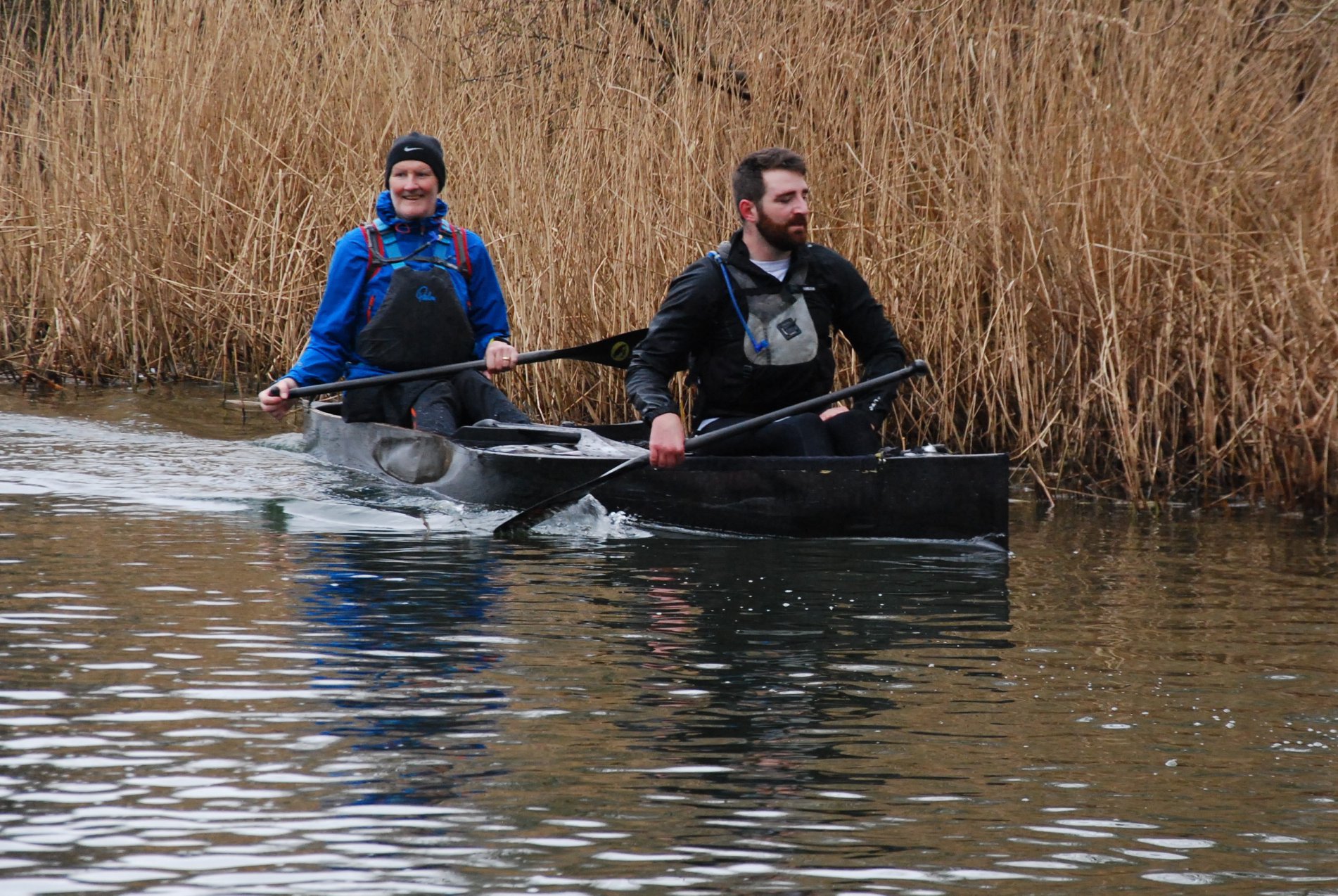 Kevin Dobson from near Chippenham said: "Many thanks to our support crew last Sunday (16 Feb) including my family and friends and a bunch of Devizes Canoe Club supporters for doing lots of shouting. Thanks also to so many kind people for sending compliments and contributing money. We will continue with our training even if it's hard work and sod the rain."
"When I got my cancer diagnosis in September one of my earliest thoughts was, "when is the Devizes to Westminster Race?"  My prognosis was abysmal and the race in April is outside my expected survival period. When I'm in the canoe, it's fine, and so far we've done really well. We've even competed with other people in our canoe club. But we're slowing down and with weeks to go, I don't have a contingency plan, I'm just crossing my fingers."
"Dorothy House has been an excellent source of advice and help for me. My nurse specialist Sarah comes to see me every week or so and deals with my pain which is an essential part of my care.  She's as important as my chemo and my other treatments. Chris, the physiotherapist at the Dorothy House gym, has been really helpful in advising on how best to manage and adapt my exercise in order to train for the DW. Chris and Sarah were both helpful and positive about me doing the race. Hopefully, we'll raise more money for Dorothy House over time. My wife and three children are close and their friends and the canoeing community have been really supportive."
Verity Clark, Community Fundraiser for Dorothy House Hospice Care said: "We're all in awe of Kevin's determination to train for the Waterside canoe races and the Devizes –Westminster Challenge despite his illness. His tremendous fundraising efforts will enable Dorothy House to provide local patients and families with well over two hundred hours of nursing care and support from our Nurse Specialist team across the local community."
Rob Rawlings, Kevin's boss at Wessex Water in Bath said: "Kevin is a highly valued and much-loved member of our Water Production Team at Wessex Water.  We are so proud of him training for the Devizes-Westminster race despite facing the challenges of his illness. I'm taking part in the Bath Half Marathon for Team Dotty to raise money for Dorothy House and in support of Kevin."
Dorothy House Hospice Care provides free, palliative and end of life care across 700 square miles, serving a population of 550,000 people in Bath and North East Somerset, parts of Somerset and Wiltshire.  Providing hospice services for people living with a life-limiting illness, their families and carers requires significant funds and for every £1 from the NHS, they have to raise a further £5 through fundraising work, gifts in wills, charity shops or education programmes.
To support Kevin Dobson with his canoe challenge and fundraising for the Hospice visit https://www.justgiving.com/fundraising/kevin-dobson2. Or to find out more about Dorothy House visit www.dorothyhouse.org.uk.