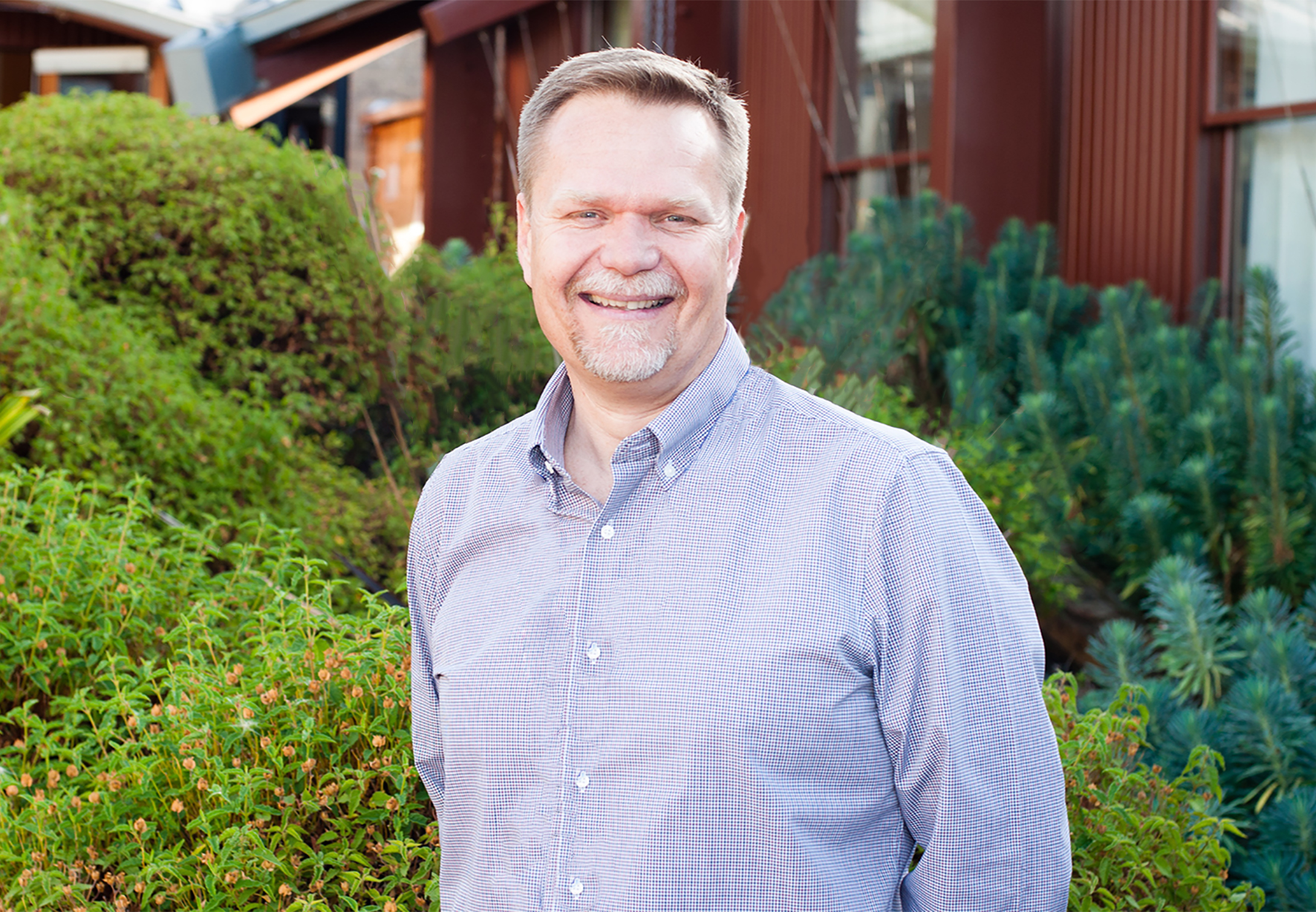 Dorothy House, has appointed Wayne de Leeuw as its new interim Chief Executive as John Davies, CEO, is moving on to his next challenge after leading the Hospice for over four and a half years into a new phase of its exciting journey.
John's vision and passion for Dorothy House is well known by staff, volunteers, partners, donors and supporters and he will be missed by many people. John Davies in all his muses has always said that he is but a 'baton' holder and as Dorothy House moves into the next phase of its journey it is time to pass it on to embrace a different leadership style.
Previously promoted to Deputy Chief Executive in July 2018, Wayne de Leeuw, takes on the interim CEO role as part of a planned succession. His appointment by the Board of Trustees comes following a successful clinical career both at the Hospice for sixteen years and prior to this in a variety of roles in the NHS. This change of leadership at the hospice will have no impact on patient care or on services for families and carers.
Dorothy House's Executive Team and Heads of Department are committed to taking John's legacy of strategic vision and passion for Dorothy House forward. Wayne de Leeuw as interim Chief Executive will be ably supported by Tony De Jaeger (Finance), Ruth Gretton (Nursing and Quality Assurance), Tony Rees (HR) and Emma Frampton (Medical care). They are a strong team and will ensure the work and development of Dorothy House delivering support and care to our patients and families will continue.
Kate Tompkins, Chair of the Board of Trustees at Dorothy House said: "John Davies' strategic vision and business skills have enriched the work of Dorothy House and he has shown great kindness to patients, families and carers. Many will recall his walk last autumn, 'One Man and His Dog' where he and his amazing spaniel Myrtle walked across the 700sq miles of our area via Dorothy House shops and local towns raising funds and awareness of our work.
"Staff and volunteers speak of John's support and always knew that any meeting with him would involve a high expectation of achievement, attention to detail and new ideas. Rarely was he disappointed and he was always inspired by the quality and the commitment of the teams."
"Looking ahead, we are delighted to welcome Wayne de Leeuw as interim Chief Executive who has been instrumental in aligning the charity's services with the NHS Ten Year Plan, building strong relationships with local Primary Care Networks and has been a driving force in setting up the East Mendip Alliance prior to bringing a similar partnership model to Wiltshire to make sure people can  access the right support at the right time."
Wayne de Leeuw, Interim Chief Executive said: "The last four and half years have enabled the Hospice to develop and launch a bold, seven year strategy to deliver quality palliative and end of life care to double the patients in our community by 2025. Now in the second year, and clinical implementation phase,  of our 'Everyday, Everyone' strategy we have successfully forged new partnerships, alliances and contracts to ensure that patients, their families and carers continue to receive excellent care and support."
"Today's healthcare landscape is challenging, the NHS is evolving the delivery of care services in the community, charities are facing increased financial pressure and social care needs are becoming more complex. However due to the Hospice's stable financial foundations and the skilled staff and volunteers who fund and deliver the care people need, we are in an excellent position to meet these challenges head on. Dorothy House has made great strides in gaining support from local healthcare, business and third sector communities, as it is through partnerships that the Hospice's mission that 'everyone has access to outstanding palliative and end of life care' will be delivered."