A tee-rific golf day raises over £16,500
On Friday 18 August, Alan Fussell, alongside support from Farrington Park Golf Club, hosted another incredible golf day in memory of Alan's Wife, Mary.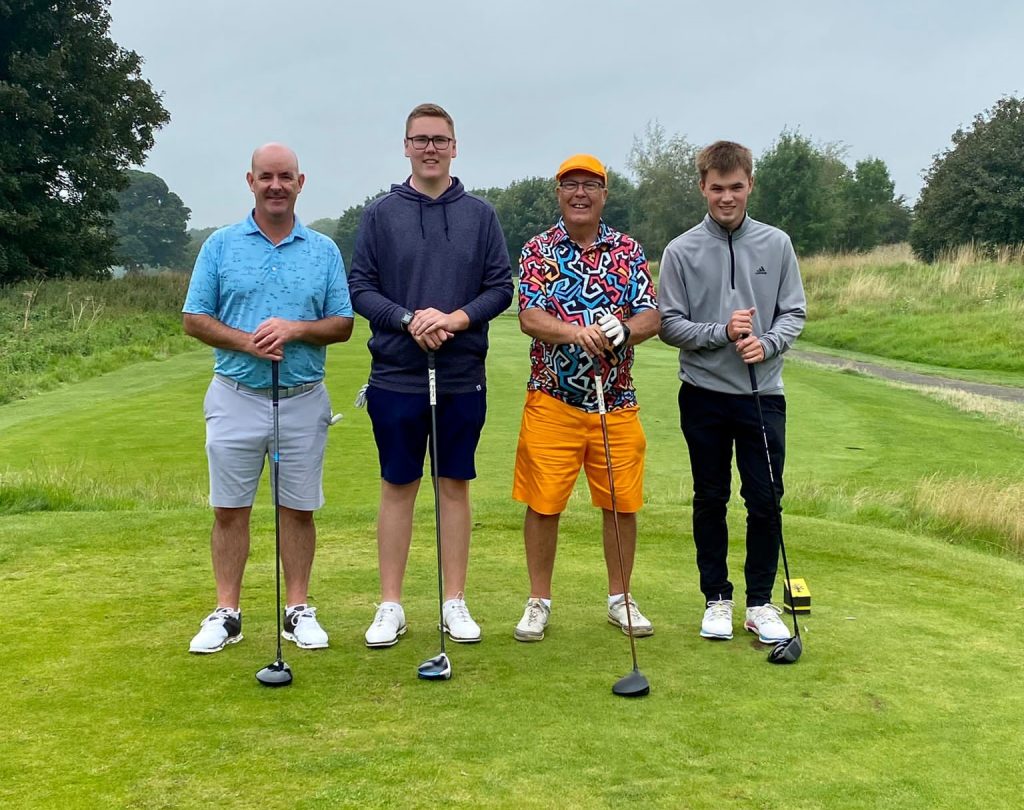 How it began
The event first tee'd off when a friend of Alan's was diagnosed with cancer.  The main purpose was to raise funds for the Bristol Royal Infirmary (BRI) and was hosted by Alan and his friend. The event has since grown to raise money for Dorothy House after Alan's wife died in 2021. The total money raised for charities, across all events over the past six years is £116,500. Alan said:
"The help and support that my wife and I had during her illness was outstanding. This pushed me to continue raising money for a charity that supported me so much."
The 2023 golf day event
The golf day for Dorothy House was hosted at Alan's local golf club, where he is well known by a huge club following, not only for his golf skills, but also his famous quiz nights. On the day, everyone was treated to a pleasant day of golf, followed by lunch, a raffle, drinks tent and an auction with fantastic prizes. There were 100 players, plus five people who gave up their time to support the event. A special thank you needs to go to the many sponsors who donated prizes or money to the event. As well as Pauline Brixey and her friend Margaret Hodder who baked all the cakes at the halfway hut.
Alan said:
"Another successful and well supported event. The event is a great way of raising money but wouldn't be possible without the generosity of all players. Farrington Park have been a great help in hosting the golf day and have always gone above and beyond to support the charity day."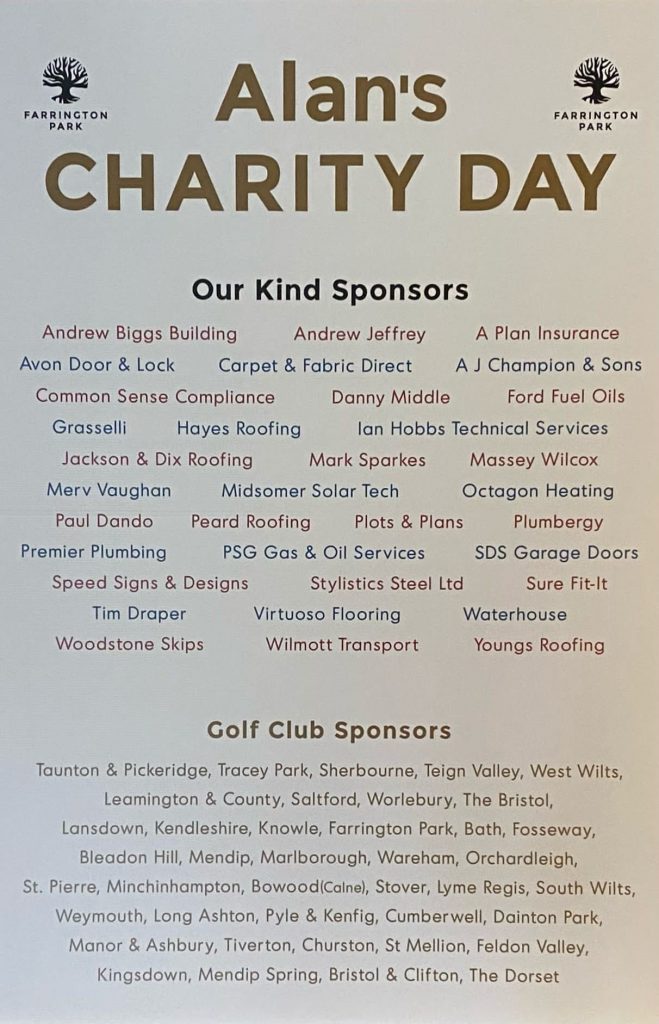 And the total raised is…
The golf day for Dorothy House event and a follow-up quiz in October has raised £16,500, which could fund over 137 visits, in the community, from a Specialist Nurse, it was this Community Palliative Care Team service that supported Alan's wife and his family when Mary was diagnosed.
Matt Callow, Golf Services Manager at the club said:
"It's really easy to get caught up in the small things, but days like Dorothy House's Golf Day are great ways to re-evaluate what really matters in life. The day was a massive success, with the vast majority of the success down to Alan and his sidekick, Steve. The pair are certainly tenacious but without their efforts the day simply wouldn't happen. Farrington Park is really proud to be able to support such events and looks forward to hosting the event next year."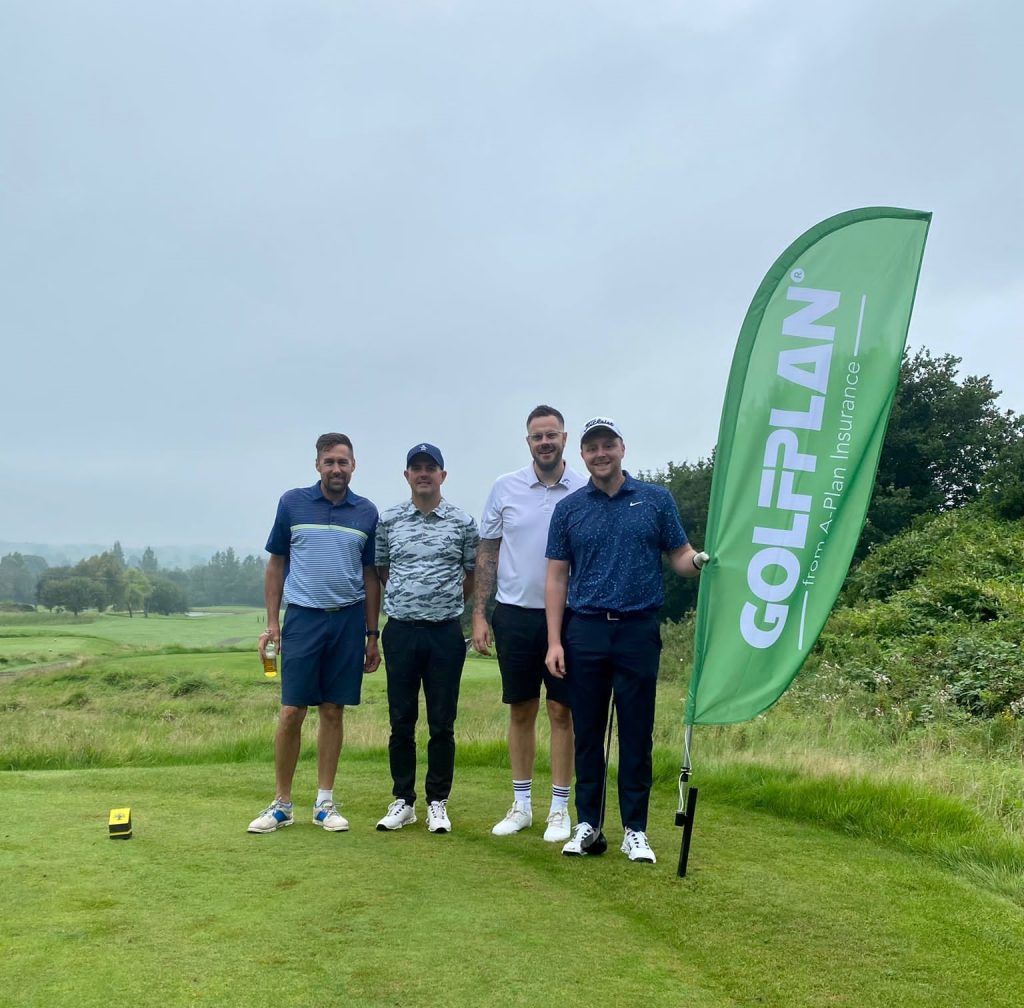 Steph, Relationship Fundraising Lead, said:
"We are so grateful for the incredible hard work that Alan and members of the golf club put into the event. From sourcing all of the auction and raffle prizes and creating a fantastic day for all of the golfers who took part. We really could not do the work we do without the generosity of our local community. Thank you so much to Alan for organising this amazing event, and thank you to all those who supported and made it happen."
If you have been inspired to host a charity event in your local community for Dorothy House Hospice, please contact our fundraising team on 01225 721480 or email communityfundraising@dorothyhouse-hospice.org.uk.