The Christmas trees that keep on giving
The fundraising results are in… 
This January, Dorothy House Hospice Care ran its seventh annual Christmas Tree Collection fundraiser in partnership with the JustHelping charity raising £75,000 to fund local hospice care.
Residents across Wiltshire and Bath booked for their real Christmas trees to be collected for a charitable donation and over 200 Dorothy House volunteers picked up around 5200 trees between 13-15 January 2023 encompassing sixteen postcodes and covering 700 square miles!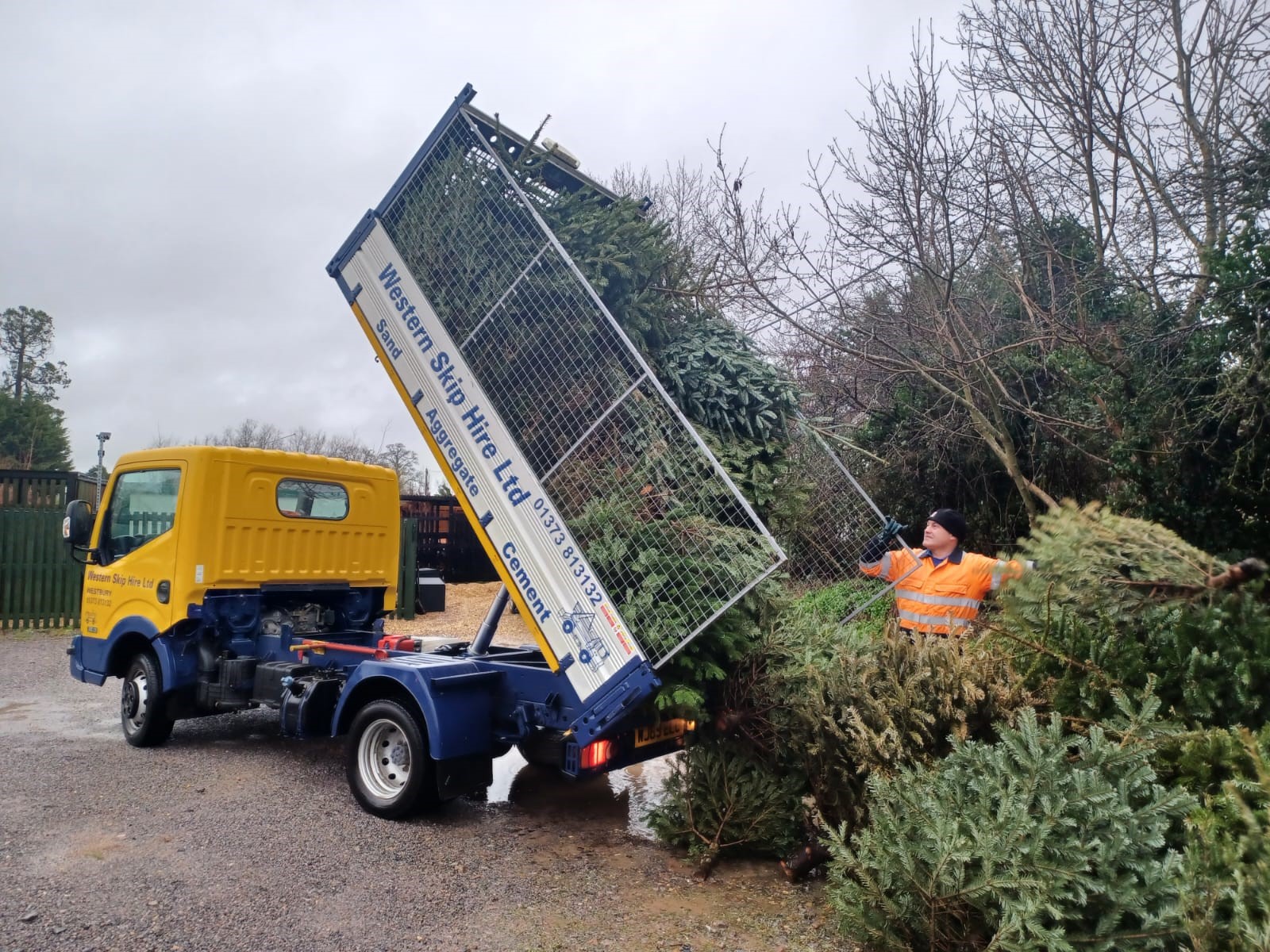 Sharing skills and funds with our community
Students from Lackham Agriculture College will be learning how to use a chipper to chip the trees and the woodchip will then be used on their campus, around our hospice grounds in Winsley and around the Bruce Monroe Fireflies light installation.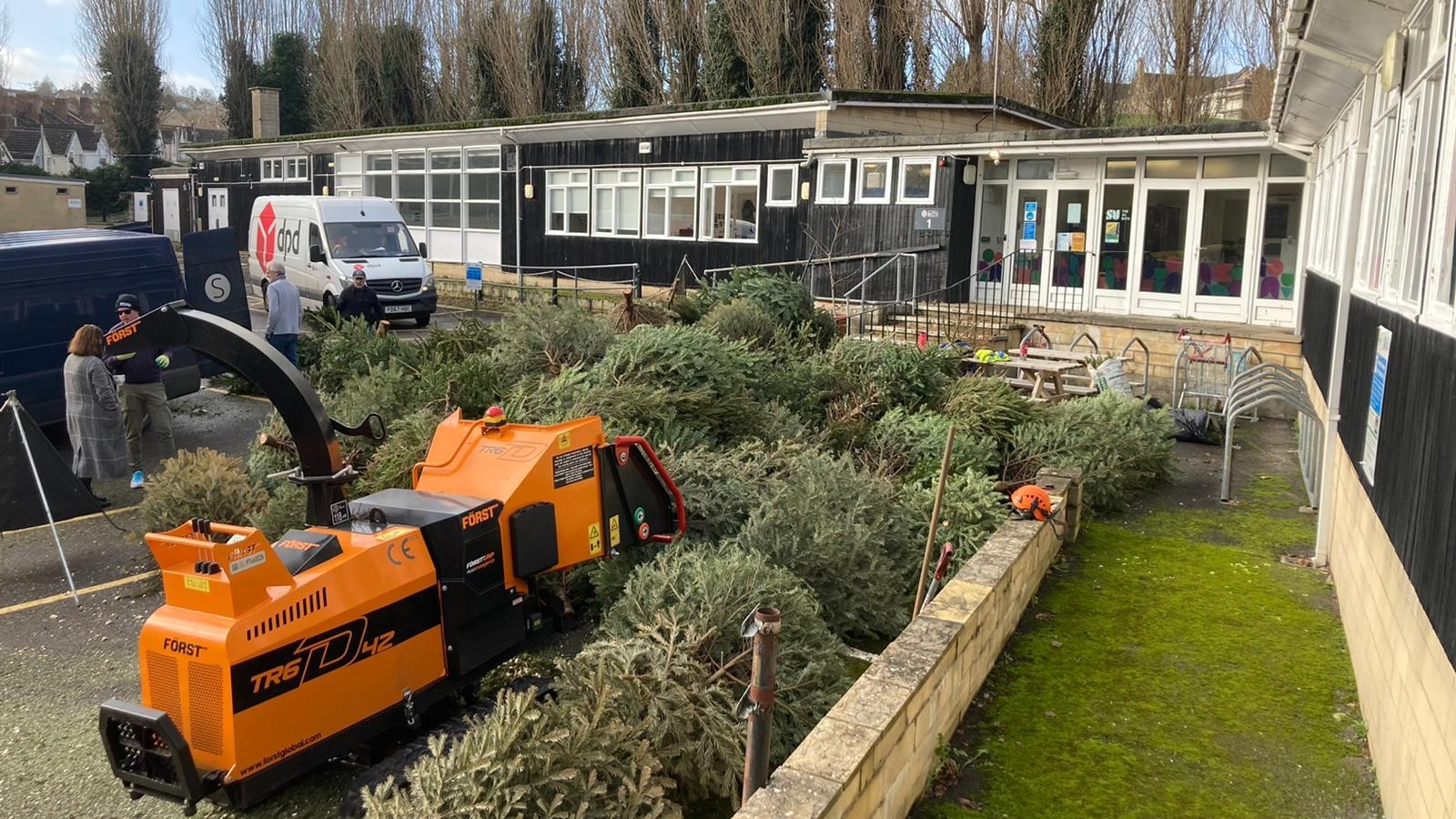 While 90% of the money raised, after costs, will go to Dorothy House, 5% of funds raised will go to other local charities, voted for by staff at Dorothy House.
An annual volunteer event
We are so indebted to the members of our community who help us to collect our Christmas Trees every year. It is wonderful to see the same faces turning out after the Christmas hibernation period to heroically help us with collections.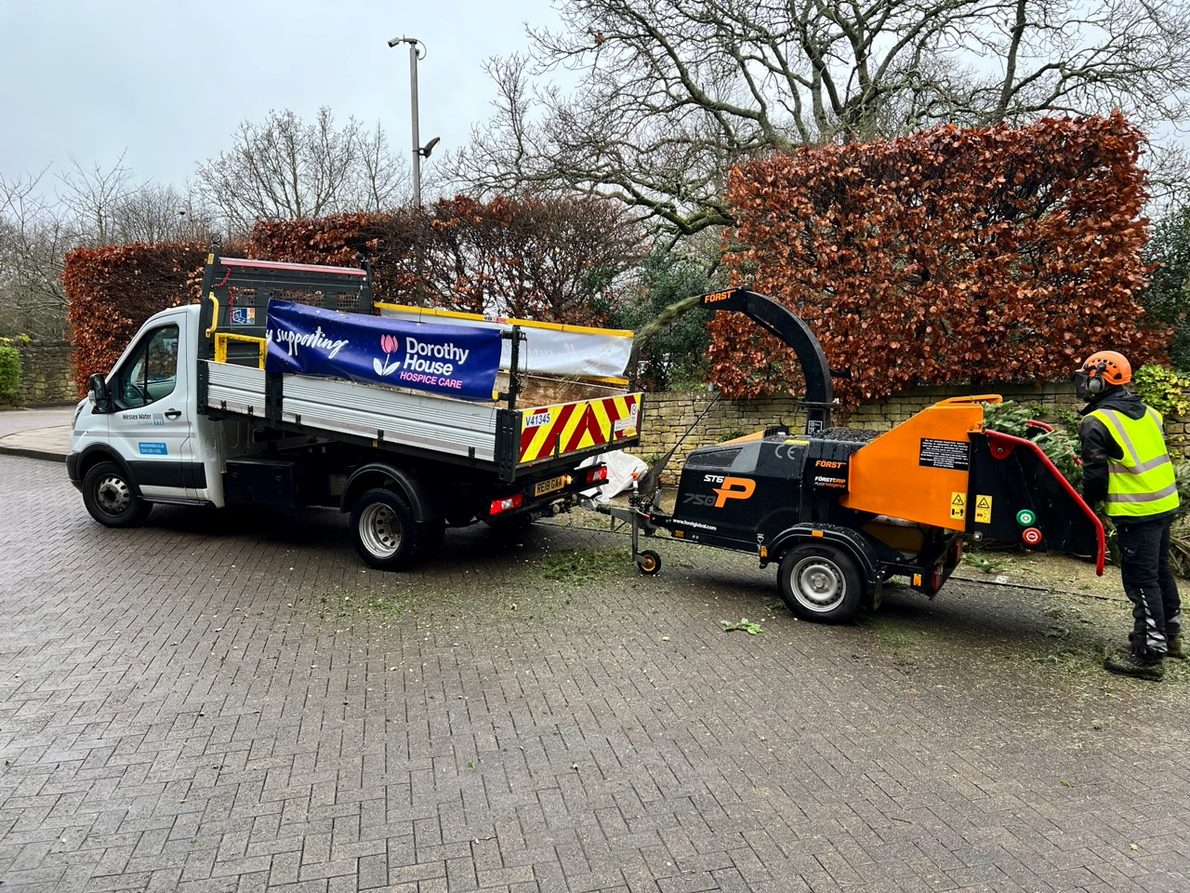 Will Willoughby from Wessex Water said:
''Having taken part in the tree collection for a number of years now, it has become a regular event in the calendar. Not only is it good fun getting out and about meeting plenty of inquisitive members of the public, but it gives a great sense of pride that we can do something quite small, in the grand scheme of things, which in the end has a hugely positive impact. Word is quickly getting round and we are having people trying to sign up to next year already''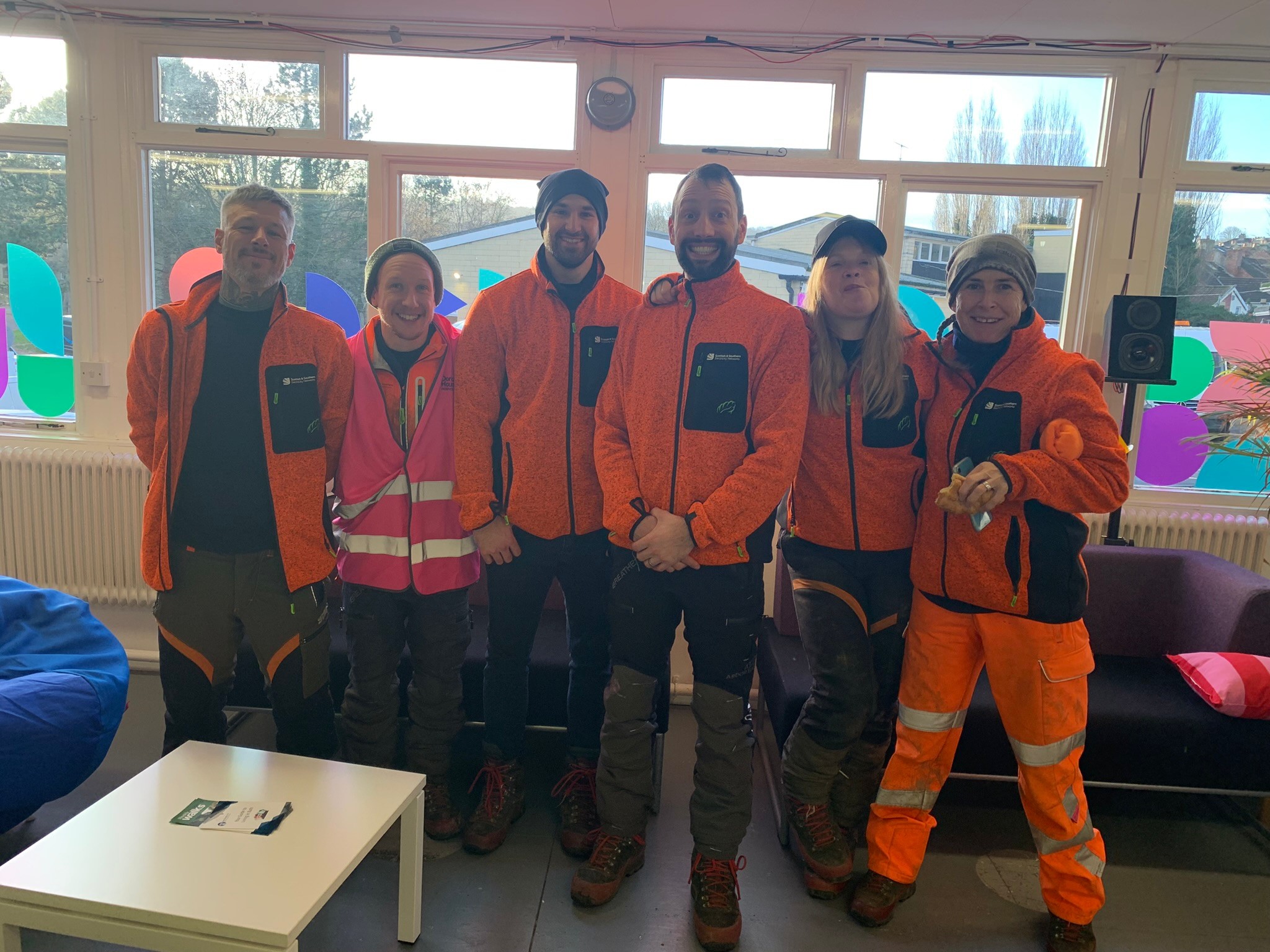 Scottish and Southern Electricity Networks (SSEN) have been using their volunteering days to assist Dorothy House Hospice over the last seven years and their offer of environmentally friendly electric vehicles and labour have been invaluable. Tom Gardiner, SSEN said,
"As well as encouraging local homes and businesses to recycle their trees in a sustainable way, the charity is raising tens of thousands of pounds and we're delighted to be able to help boost funds for such an incredible local cause."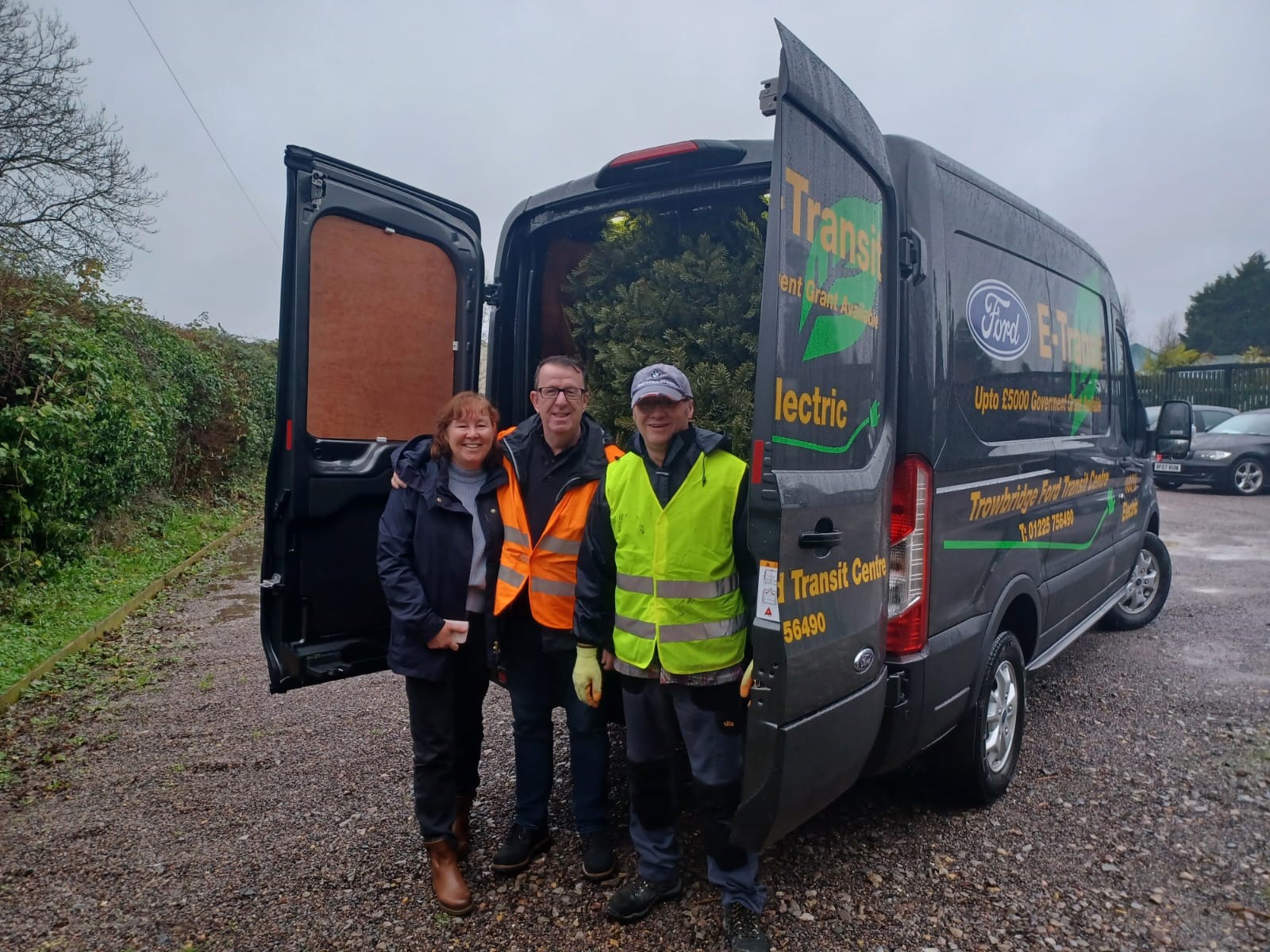 Where the fundraising will go
Dorothy House Hospice Care provides free, palliative and end of life care across 700 square miles, serving a population of 550,000 people in Bath & North East Somerset, and parts of Somerset and Wiltshire.  Providing our services for people living with a life-limiting illness, their families and carers requires significant funds and for every £1 from the government, we have to raise £5. We do this through our fundraising work, our 26 shops and education programmes.
"This was our seventh Christmas tree collection with a record amount of trees signed up to be collected. We are so pleased to have raised such a huge amount which will go such a long way towards providing care and support in our local community. I'd just like to say a huge thank you to all our volunteers and donors for their generous support."
– Clare Way, Community Fundraiser for Dorothy House Hospice Care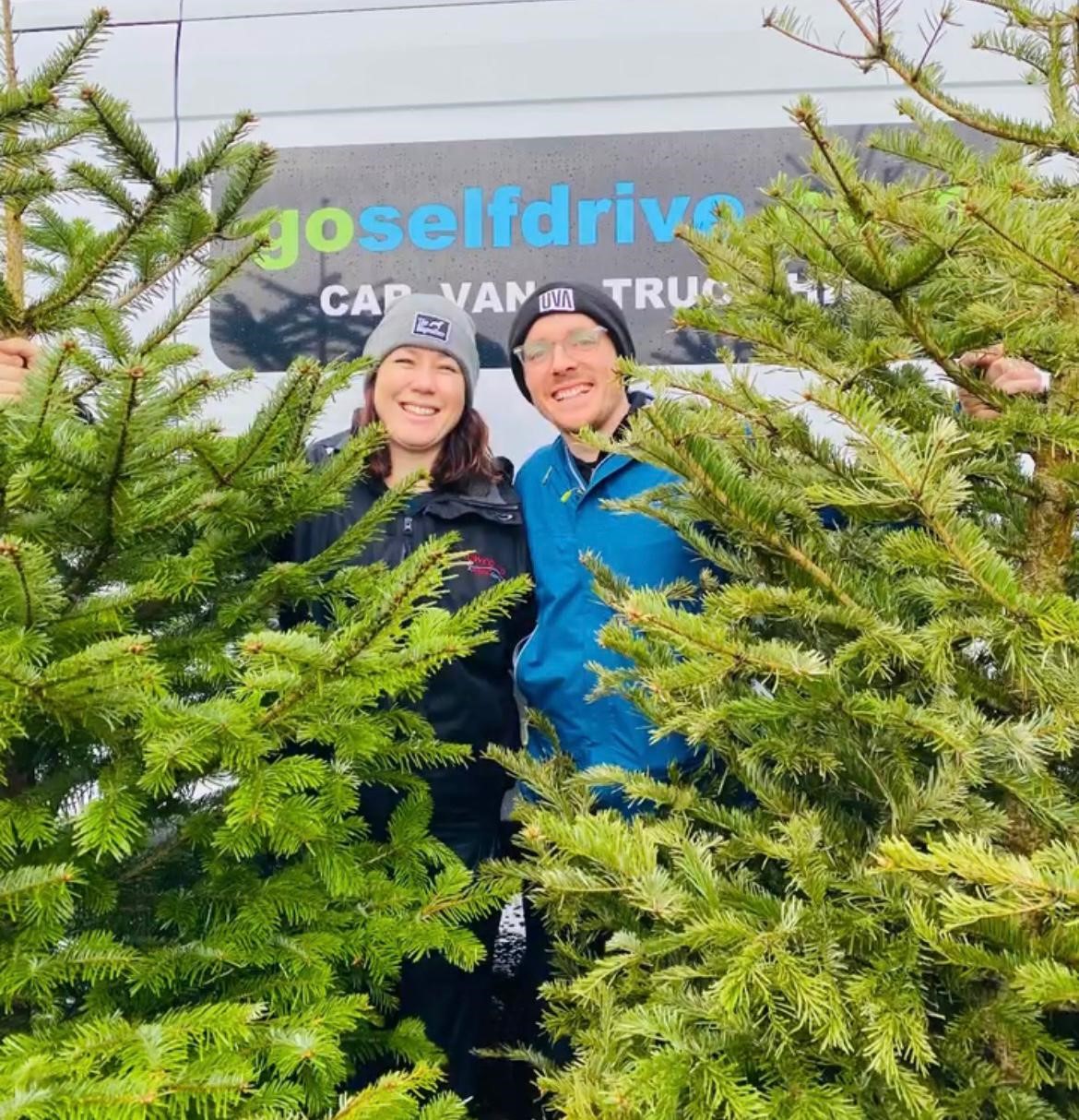 Thank you to everyone who helped:
Wessex Water, Steve Vick International, E & H Drylining, Raceahead Services, Brett Hardy Landscapes, Broughton Transport, Mr Sparkles, SSE, Hartley ARB, Welton Bibby & Baron, The Holy Cow, Avonfield Kitchen, The Nursery, Allington Farm Shop, Moonraker Beds, Willmotts Transport Ltd, Whiterow Farm Shop, Frome Rugby Club, Corsham Patio and Fencing, Greenhill Tree Care, Pearns Tree Services, Geoghegan Builders, Amazon, DPD, Phoenix Chimney Services, Asda Frome, Western Skip Hire, Avon Valley Gardens, Lackham Agricultural College, Cumberwell Park, Willo's Fencing, The Sweeping Company, Islington Motor Group, Wessex Rural Crafts, ASE Couriers, Inspired Joinery, Floorings Frome, Bath ASU, Avonmove, Autoguide, Monarch Joinery, Rotork and all the individual volunteers too many to list who made it all happen, we couldn't have done it without you!
If you'd like to get involved with our annual Christmas Tree Collection or to assist with our fundraising efforts please contact us on www.dorothyhouse.org.uk or call us on T: 01225 721 480.