A few months ago, Volunteer Driver Rob Stewart decided to mark his 70th birthday in a colourful and meaningful way. He invited his family and friends to sponsor him to dye his beard in Dorothy House's brand colours of pink and purple.
His wife Annie suggested Rob set up two JustGiving pages – one to vote for him going ahead with the challenge, and one for him not to (she wasn't convinced!). Whichever page had earned more money by his birthday at the end of September would determine whether it went ahead or not…
The beard dying goes ahead!
As you can see from the photos, the vast majority of sponsors voted in favour, so Rob is now sporting a pink moustache and purple goatee beard…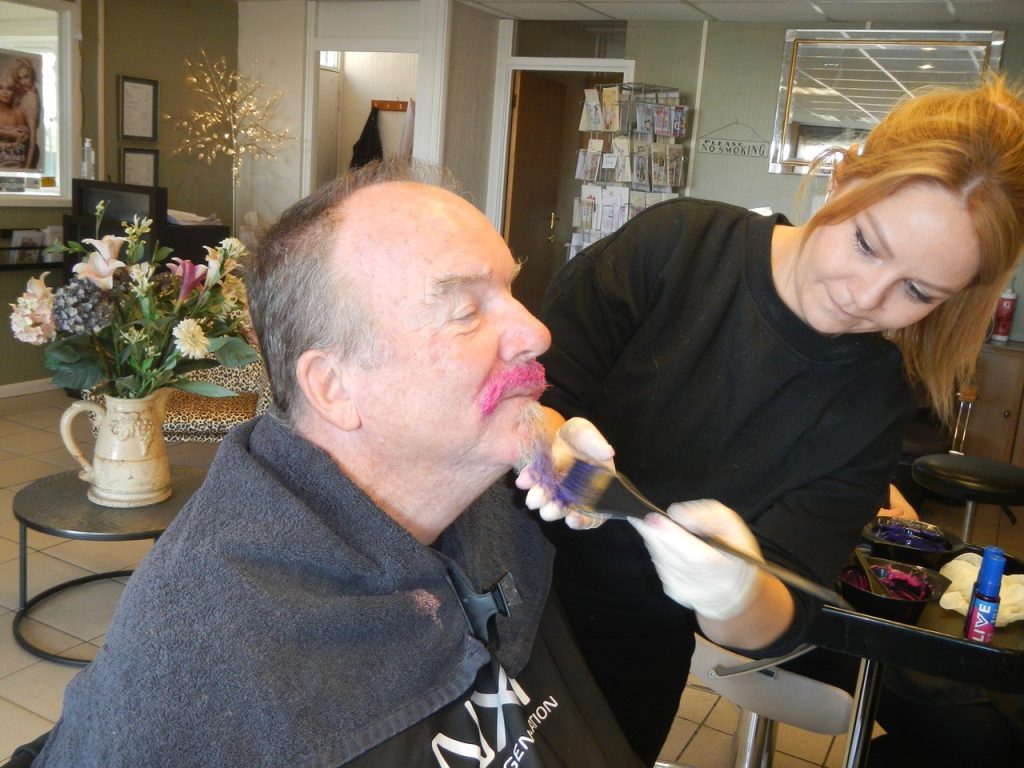 The total raised currently stands at over £1,300 (through both JustGiving pages, personal donations and Gift Aid) – a fantastic achievement and an amount that will go a long way to helping those in our care. For example, £945 could fund 24 hours of care for one patient on our Inpatient Unit.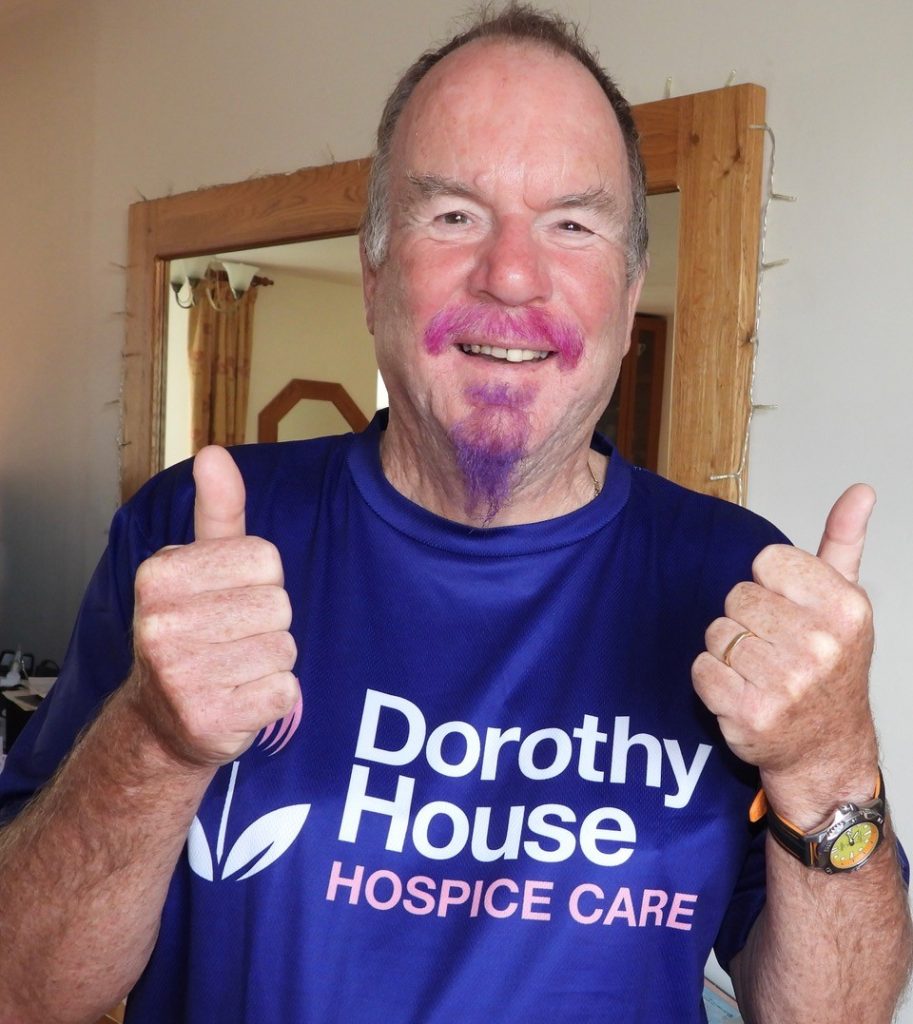 A huge thank you
Rob would like to thank all his sponsors, in particular Hannah of Bi-Design Hair and Beauty in Keynsham who not only provided her services free, but even donated to the appeal.
You can still visit Rob's JustGiving page here. Thanks so much to Rob for his impressive efforts in aid of Dorothy House.
If you would like to get involved and volunteer to fundraise for Dorothy House, take a look at the many opportunities we offer here.