There's no place like home, and when people are unwell, this feeling can be stronger than ever
As part of our Services Review, we spoke to over 2000 patients, families, staff, clinical and community partners through surveys, focus groups and in-depth interviews about our care. We listened to everyone with experience of and interest in our work to understand what aspects of our services worked well, and where there were gaps. We wanted to understand what was important to them about end of life care, and how this care could be improved at a local level.
The feedback was clear; the care we provide in people's homes is deeply valued. After listening to our patients, we know that our locally-based nurses and carers are amongst our greatest assets. People want more time at the end, time spent at home with family, not travelling for care and support. As a result, we are building on our community nursing model and bringing our services to the people.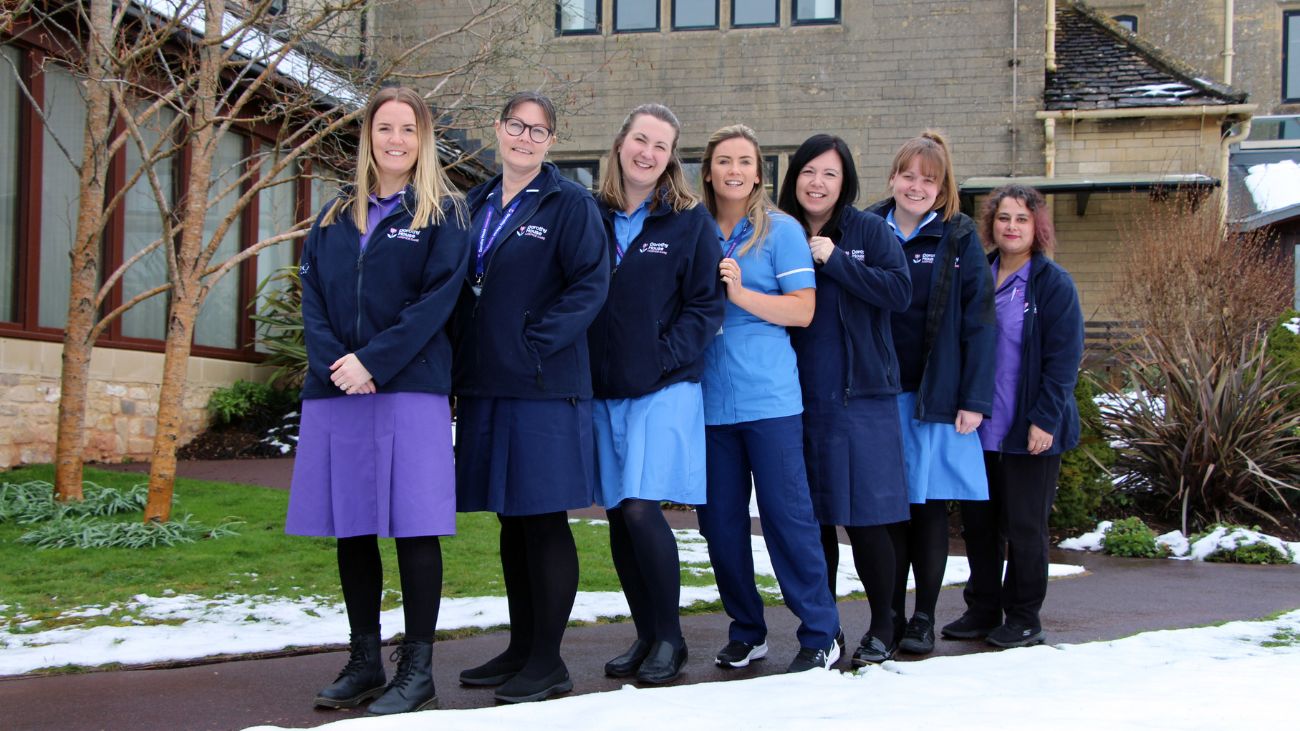 Locally focused teams
Building on the strong foundation of our Nurse Specialists, we are expanding our community presence by creating ten new local teams, within four areas, embedded within the community. Each team will have a mix of health professionals with different and complementary skills, meaning we will have specialists based in every community and not just at our office in Winsley.
The Dorothy House community palliative care teams will include Nurse Specialists, Community Nurses and Clinical Support Assistants. They will be supported by locally managed volunteers, empowered to give patients more personalised support (social, emotional, practical), who bring their local knowledge to the Dorothy House teams.

Working in the heart of each neighbourhood, we will be able to care for even more patients in their homes and in community locations. Our local teams will coordinate patients' care with all Dorothy House services, including physiotherapy, occupational therapy, medical consultations, counselling and spiritual support, making sure everyone has appropriate and equitable access to all our services.
Some of our patients are right at home in their care facility and following our Services Review, we are now seeking to build stronger relationships with these local care homes. To this end, we will provide training in end of life care to staff and support these homes from our local community palliative care teams.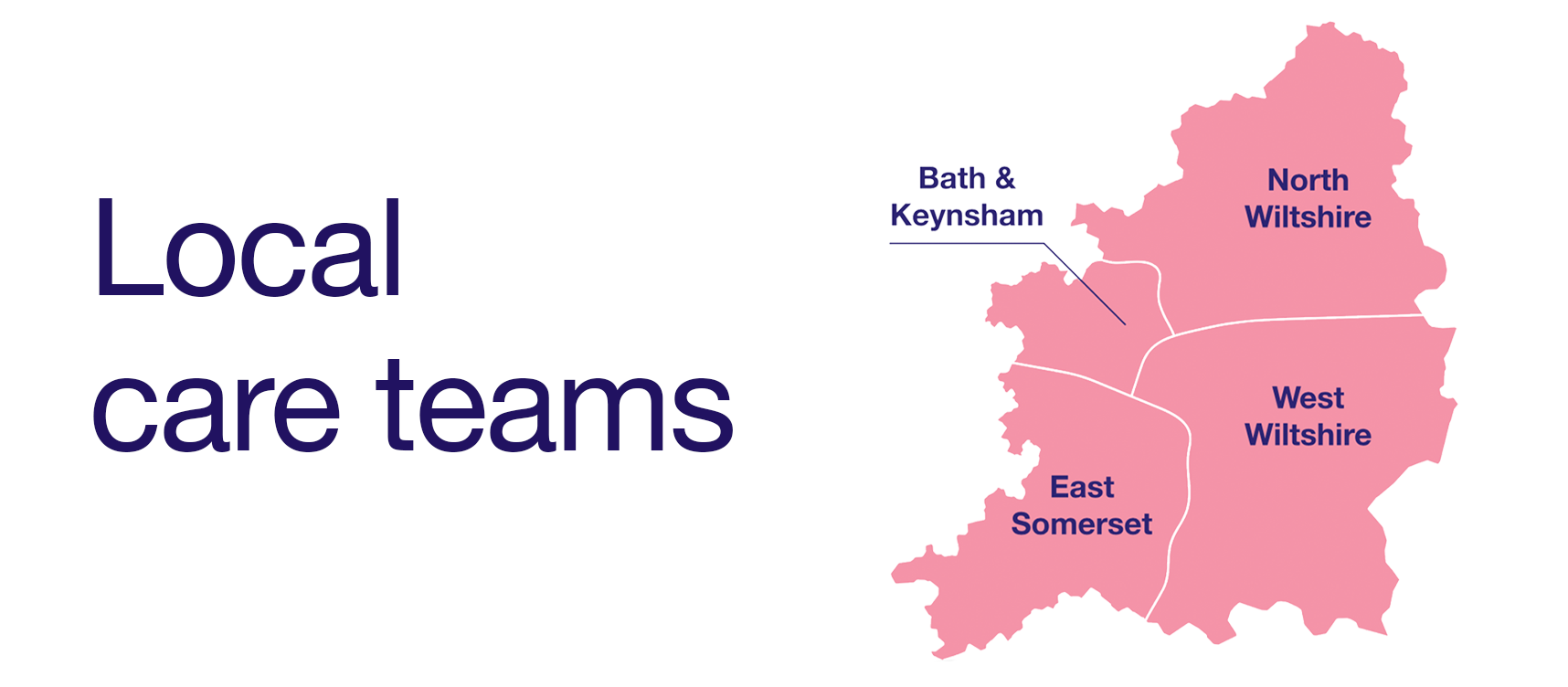 From Malmesbury in the North to Shepton Mallet in the South, our local teams are working in your community. Across our 700sq mile region, we have identified 4 areas – North Wilts, West Wilts, East Somerset and Bath & Keynsham. Within these areas, our 10 local care teams will be on the ground, helping to ensure that everyone who needs us has access to outstanding palliative and end of life care.
Making a referral to Dorothy House is straightforward. Refer yourself, a friend or family member by phoning our Clinical Coordination Centre on 0345 0130 555 or use our digital referral form www.dorothyhouse.org.uk/what-we-do/referrals