As part of Children's Grief Awareness Week (16-23 November), we asked our Dorothy House Psychological Support Lead, Anne Montague to provide some useful tips for how to support children through grief.
Jessie was five when her dad died. He had gone into hospital two weeks earlier and she never saw him again. On the day of the funeral, she was sent to play with a friend.
As adults, we struggle with children's grief and supporting them through it. Talking to a child or young person about the illness and death of someone that they, and we love, is probably the hardest conversation you'll ever have. All your instincts are to protect them against the knowledge that their much loved parent, granny, aunt or friend is going to die.
Children need to know
At Dorothy House, we work with children and young people when their loved ones are ill, dying, and later, after death. What we know, beyond doubt, is that children need to know. Months later, Jessie was helped by a counsellor, and during this time she began to explore and express her feelings through play. This enabled her to say 'Why couldn't I be there? I needed to say goodbye to my dad'.
If we think children and young people don't know what's happening when someone important is ill and dying, we're wrong. Children are highly attuned to the adults around them, and while they may not fully understand, they always know when something is amiss.
When 10 year old Sam overheard a conversation about his mum's diagnosis, he didn't know what to do. He felt scared but also guilty about hearing information that wasn't meant for him. Those feelings stayed with him long after his mum had died.
To support a grieving child we must include them and explain things in a way they can understand. We need to use real words like ill, died, death, rather than euphemisms such as 'they've passed', 'we've lost them' or 'they've gone away'. Answer children's questions; let them express how they feel and provide reassurance. They will feel scared, and may wonder "what's going to happen to me", "am I going to get sick as well?" Children may feel guilt, "is it something I have done?" and can feel alone and isolated with their feelings.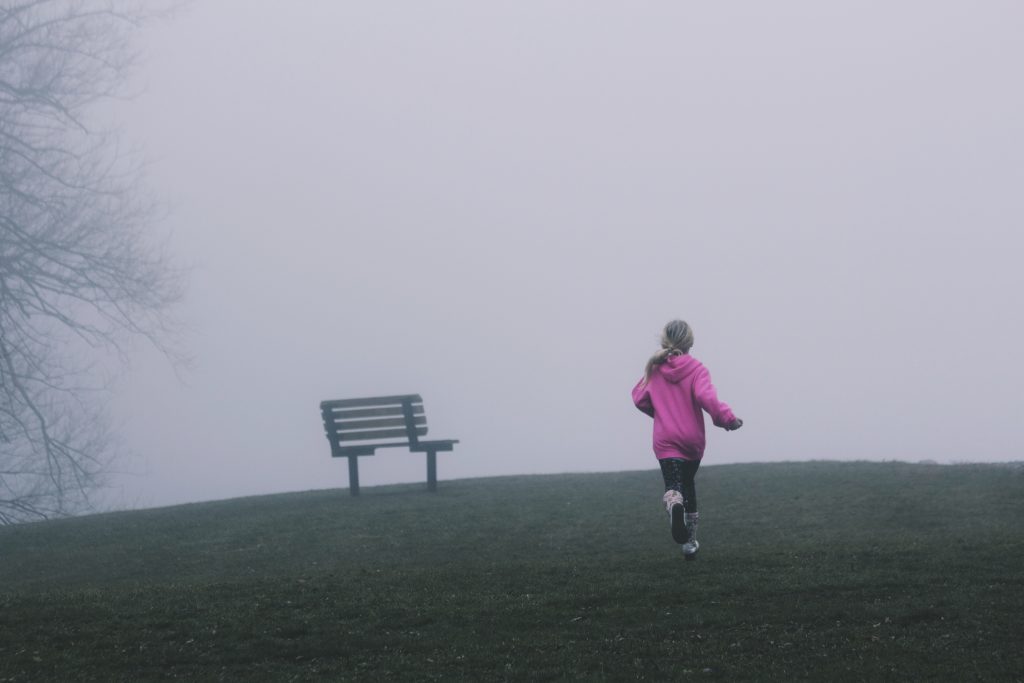 Children do it differently
Children and young people, even very young children, experience loss and grief just as much as adults, although they show it differently. Babies may cry more, become clingy and 'search' for the person who has died. Younger children may act out their confusion, sadness and grief, and they may regress in their behaviour e.g. bedwetting, separation anxiety. These behaviours are a sign of the child's distress because they just can't verbalise it.
Children's reactions may feel confusing for adults. They may seem fine one minute, and overwhelmed by sadness the next. It's called 'puddle jumping', and very different to the steady 'river of grief' that adults experience. This can lead people to think children are ok.
Crucially, children take their cues from the adults around them. Seeing that you can express your sadness and talk about the person who has died, lets children know that it's ok to show feelings. If the person who has died isn't talked about, or cried over, if pictures and possessions disappear from the house, children learn they have to respond in the same way.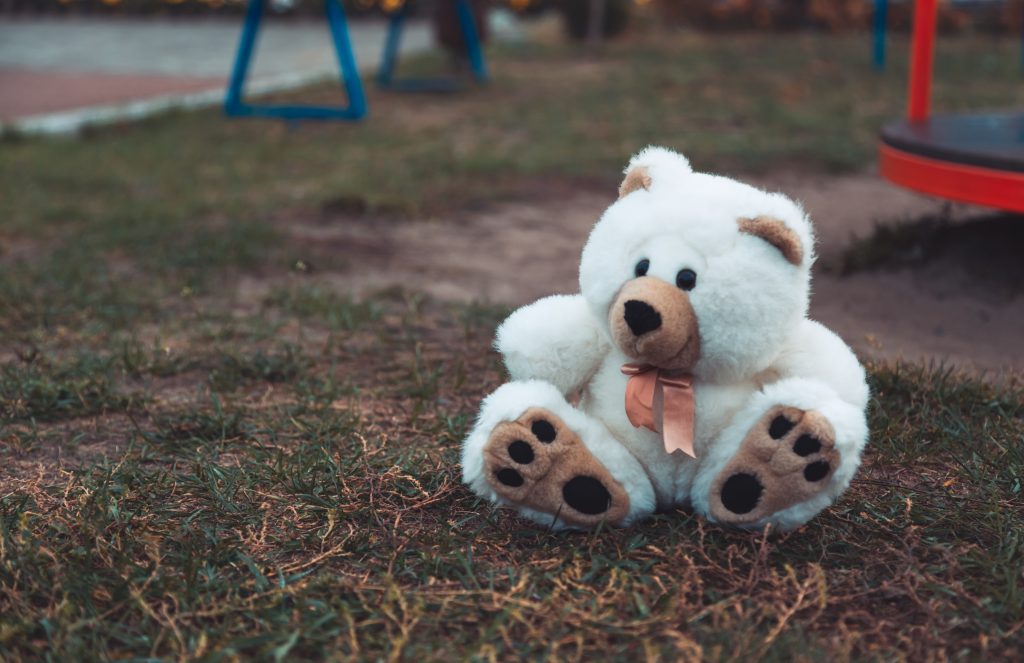 Understanding varies with age
Pre-school children may not understand that death is permanent and expect the person to return. As children get older, and understand that death is forever, they may become anxious about their own and others' health, or they may feel that something they did made this happen. Teenagers who understand the permanence of death and are caught in the maelstrom of adolescence, may bottle up feelings to protect the people around them. They may become withdrawn or distract themselves with a frantic social life. It's not unusual for teenagers to become involved in risky or antisocial behaviours as a reaction to their grief.
How you can help – supporting a grieving child
Accept that grief is normal, and what children and young people need most is love, support and reassurance from people they trust. If children don't want to talk to a parent because they want to protect them, maybe they can talk to another family member, trusted adult or teacher for support.
Be honest, open and willing to talk. Grief doesn't go away; as children get older, and their understanding of loss changes, they will re-experience their grief. This may be particularly significant around anniversaries or times of change. For example, moving to a new school or house, or if a new partner comes into the life of their parent.
If you're supporting a grieving child, contact Dorothy House to speak to our Family Services Team to find out more about our range of support for families and children. Phone: 0345 0130 555 or email: fstadmin@dorothyhouse-hospice.org.uk.
You can also take a look at our webpage that offers advice on supporting a child before a bereavement.
Other organisations who can offer support:
Child Bereavement UK helps children, young people, parents and families to rebuild their lives when a child grieves or a child dies.
Winstons Wish – Bereavement support for children and young people after the death of parent or sibling.
For more blogs, interviews and podcasts to destigmatise death, take a look at our independent website Part of Life.