It's fair to say that our Dorothy House Sustainable September campaign has taken on a life of its own. From staff joining in 'Wear Second-Hand to Work' day, our followers tagging us in their Dorothy House shopping bargains and our two second-hand sales in Corsham and Trowbridge; we're really excited by the sustainable spark it has ignited.
Not only this, but thanks to the hard work of our retail staff and volunteers, our two sustainable sales have raised a whopping £3500! This doesn't even take into account the amounts raised by our 24 second-hand shops this month. A huge thank you if you shopped as part of our #sustainableseptember campaign.

Shopping to support our end of life services
A love of ethical fashion can lead to real and meaningful change on many levels. By buying second-hand, you are reducing landfill and the demand for fast fashion, whilst helping us to provide outstanding palliative and end of life care to patients and their families across the region.
Did you know that just £10 spent in our Dorothy House shops could fund a nurse's time speaking on our telephone Advice Line – reassuring, advising, and guiding patients, families, and health professionals?
If our #SustainableSeptember campaign has sparked a new passion for second-hand shopping or helped you to find some beautiful bargains, please do tag us on social media @dorothyhousehc and @dorothyhouse.shop in your posts and stories. Let's get that second-hand spark burning bright and help raise vital funds to help our Hospice at Home programme.
£18 could fund a local Clinical Support Assistant, to visit a patient at home and offer basic support, therapeutic care and guidance around making decisions at the very end of their life.
Saiyada's second-hand shopping tips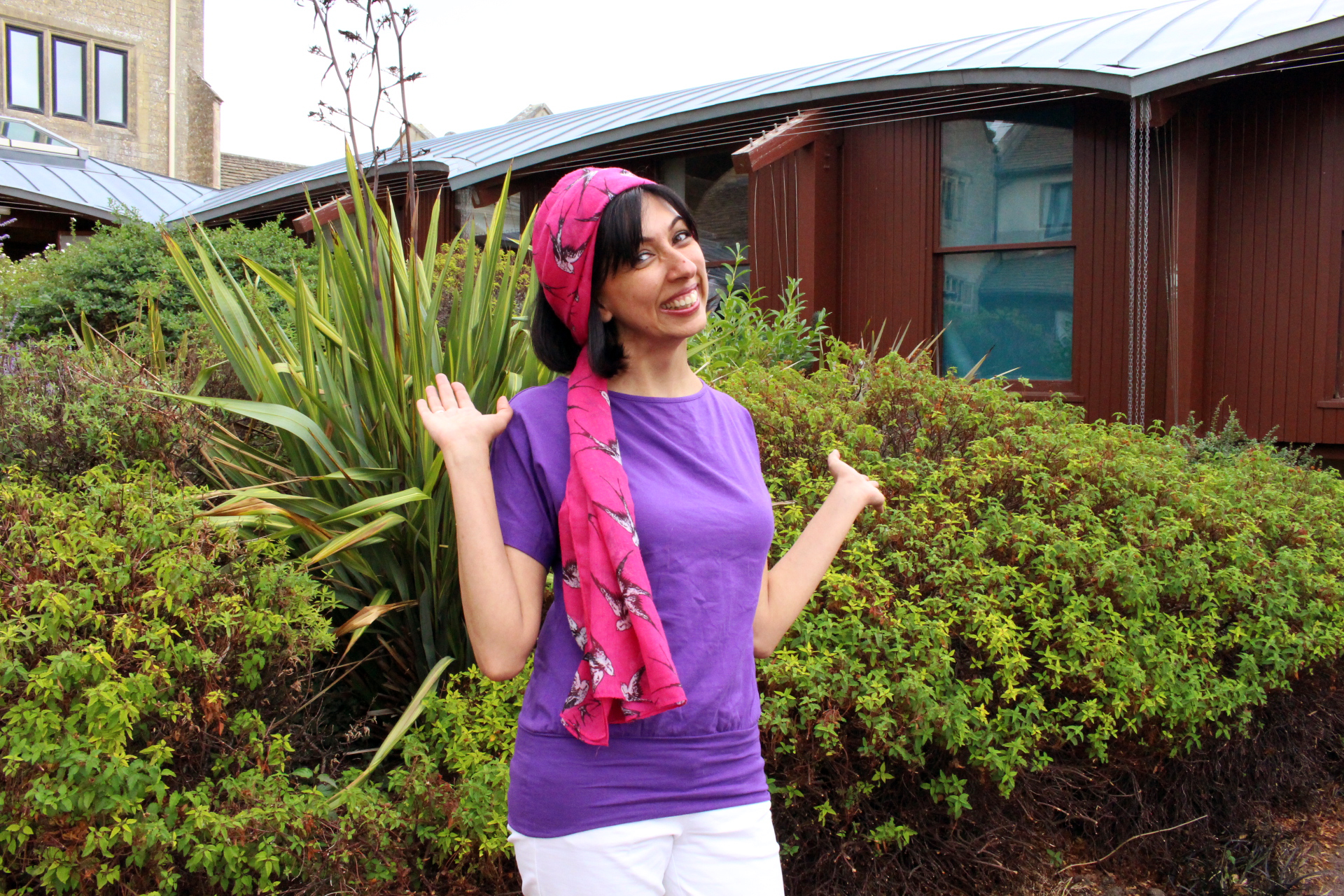 If you're yet to rummage through our Dorothy House shops, here are some brilliant top tips for buying second-hand – brought to you by our very own, Education & Professional Development Lead, Saiyada Fazal:
Stay focused
Keep on your phone a list of items that you want to buy to build your wardrobe. This means you stay focused and don't shop unnecessarily. But, if you spot a one-off second hand gem, don't hold back, buy it and love it!
Make second-hand shopping your new routine
Cruise the charity shops regularly. Don't go shopping, go 'charity shop shopping'. The staff will get to know you as you build up a relationship, and you might even get shown things that haven't quite hit the shop floor.
Special event? Be prepared
Great for vintage buys, check charity shops ahead of going to a party or special event. Know your measurements and remember that vintage clothing is often cut smaller. This is important if you are shopping online like @dorothyhouse.shop
Get savvy when searching online
If you are an online shopper, bookmark or 'favourite' charity shops on eBay and be specific when searching. Use filters to refine your search – don't search for a 'red top,' rather filter your search and include 'vintage'. You can also save searches and sign up for email alerts for new items.

Get ahead of the seasons
Shop off-season. Many people have a seasonal clear out – such as a spring clean – when they might be having a winter clothing cull.
Tailor made
If you find something that makes your heart sing, but isn't the right size, buy it – you can have it altered.
Spread the charity shop love
Be loud and proud about where you bought your second hand clothes, especially when you get compliments. Let people know you found it in a charity shop.
Accessories can make an outfit
Scarves, statement necklaces and belts can be picked up inexpensively in charity shops and can uplift an existing outfit. You can use them in lots of different ways, and there are some fantastic vintage items to be found. My styling tip is, if something is a little big – wear it with a belt or scarf – instant waist and looks so chic!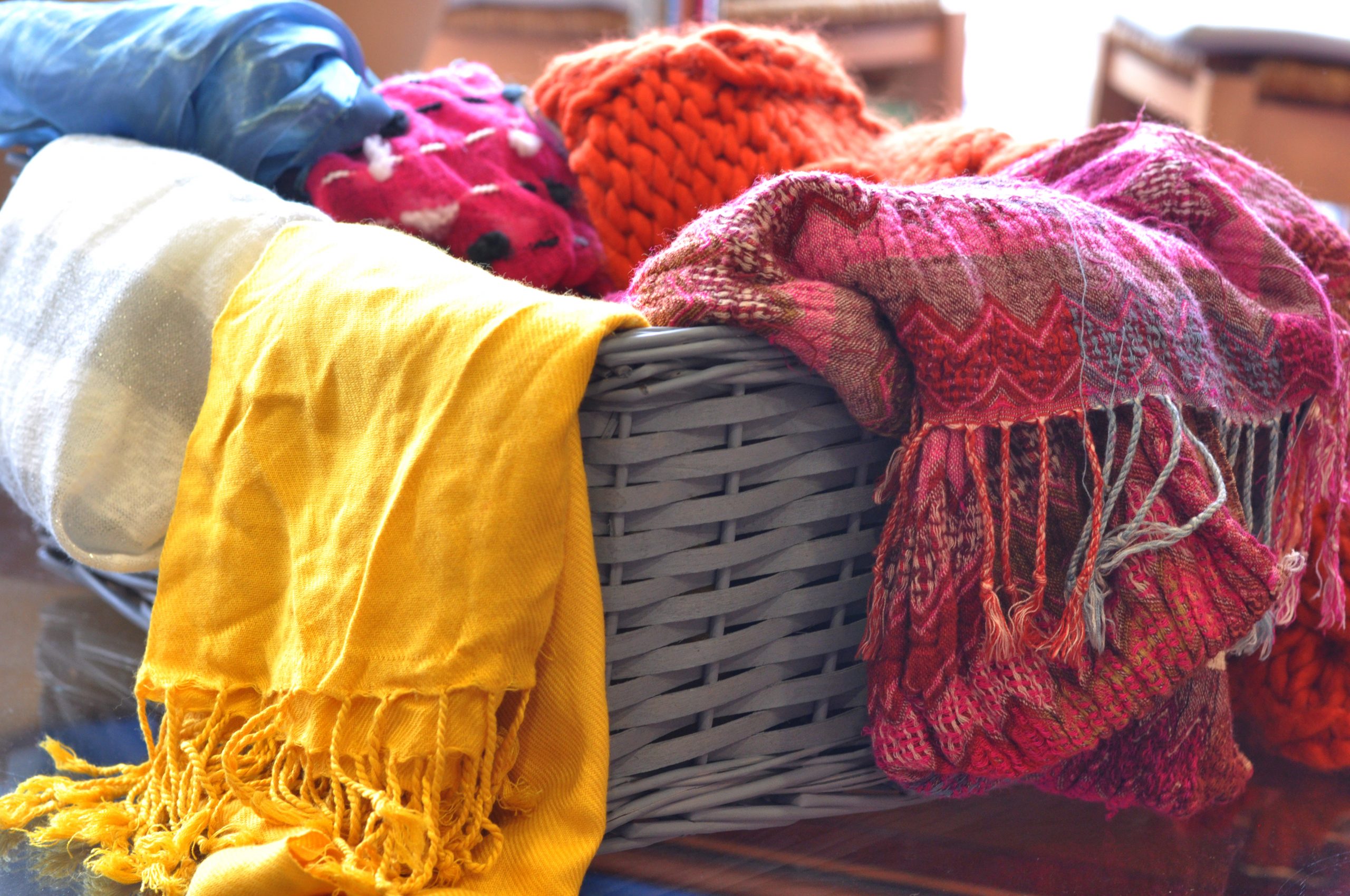 Switch aisles
Check the menswear section for jumpers! Some of my cosiest jumpers are from the men's aisle.
What other treasures can you find?
Charity shops are also great for homeware – I recently picked up a lovely set of 1920's coupe champagne glasses as well as furniture and paintings.
Got items to donate to our shops?
From Bric-a-Brac to furniture, clothing to electrical equipment, we are always grateful for your donations of clean, undamaged pre-loved items. If you are having a clear out, then we'd be delighted to help. For any questions about donating items to any of our 25 Dorothy House shops, visit our donation page here.
Did you know we also collect furniture items for FREE?
Boost your donation with Gift Aid
Did you know that Gift Aid can boost your donation by 25% more? If you are a UK resident and taxpayer, you can GiftAid your items when you donate them to one of our retail shops and you can also GiftAid your fundraising donations too!
It only takes '2 ticks' to help us make a big difference! By filling out a short form we can reclaim the tax you have already paid on any donations you give to us.
Booking is easy!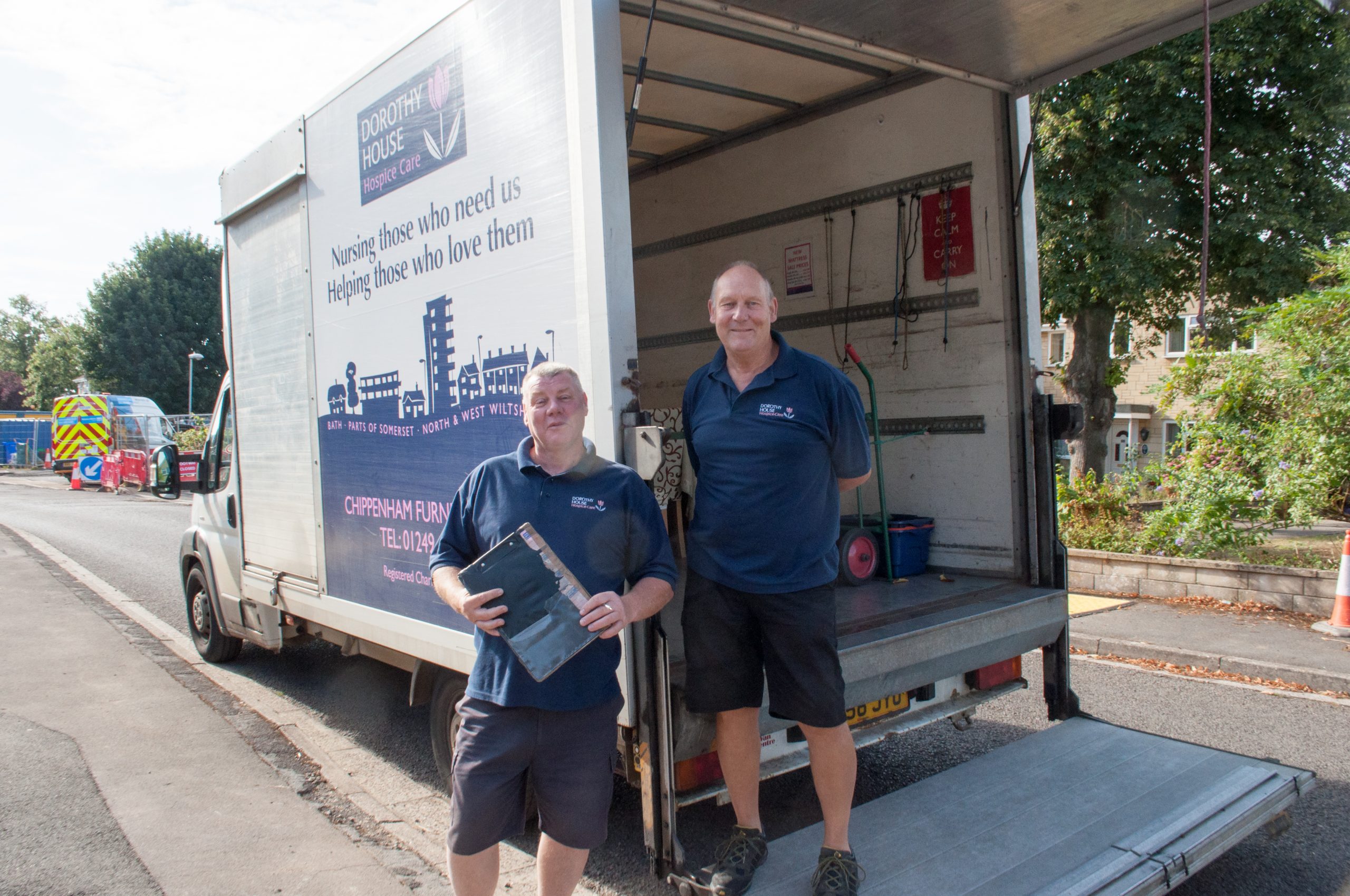 All you need to do is fill out the simple form here and a member of the team will then be in touch with you to confirm your booking.
Please let your friends and family know about this service and they too will be helping to support our patients and carers across our community.
Alternatively, you can call our friendly team on 01225 255224 and they will be more than happy to help.